Choosing your countertops is a big deal, because you are not only going to be using them often, but you are also going to have them for a very long time. They are also a big investment, so you want to make sure that you are getting a material that is worthwhile for you. Thankfully, there are a lot of excellent material options that you can choose from. One such material is marble. There are so many awesome reasons to use marble, but it is important that you make sure that marble kitchen countertops are right for you. Here's what you need to know.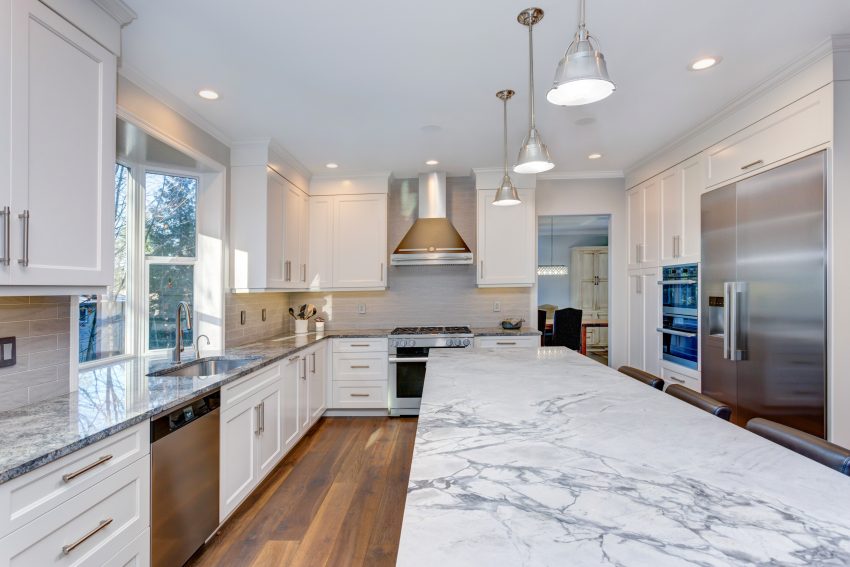 It Is One Of The Most Affordable Countertop Materials
When it comes to price, marble is one of the most affordable options that you have for countertops. While price will of course differ depending on what kind of marble you are using, it is often more affordable because it is readily available. This means that you can get the gorgeous look of marble that you want, without it breaking the bank.
It Needs A Lot Of Maintenance
One thing that you need to know about marble countertops is that they require a great deal of maintenance. Because the marble is very porous, it is highly susceptible to stains. The best way to avoid these stains is to have a sealant placed on your countertop. However, in order for this seal to be effective, it needs to be put on your marble countertops every six months.
It Is Heat-Resistant
Another great thing about marble is the fact that it is very heat-resistant. This makes it excellent for use in the kitchen because you are often placing hot pots and pans on the countertop once they are done cooking. This can make using your kitchen easier and allows you to avoid having to use several hot pads and other counter protectors.
To learn more about marble countertops, or to purchase your marble countertops today, visit us at Moreno Granite & Marble.