Granite countertops are one of the most preferred types of counters for homeowners in Dallas. Granite can give your home a luxury appearance, are resistant to chips and scratches and are heat and stain resistant.
But many homeowners aren't aware of the different types of granite material they can use for their counters. Two common types of granite materials that you'll find in homes are Level 1 and Level 2 granite. Read on to learn the difference between the two.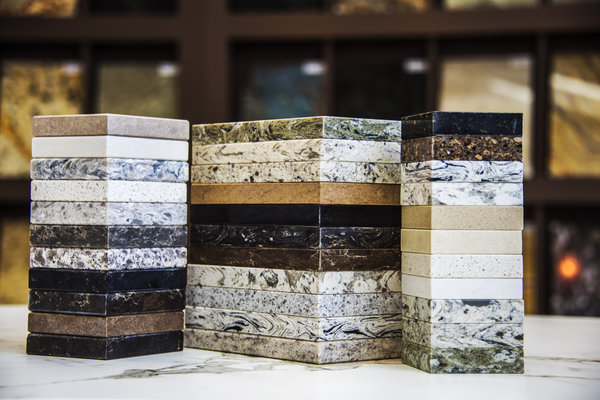 Level 1 Granite
Level 1 is considered an entry-level granite. This is a low-grade granite typically sourced from China. You will often find this type of granite in apartments and remodeled homes. Level 1 granite slabs are thin (typically 3/8 inch) and require plywood backing for them to have more durability.
While level 1 granite is low grade, the finished product looks high-quality. It has a simple and sleek design and comes at a budget-friendly price for homeowners that are on a budget.
Level 2 Granite
Level 2 is considered a mid-grade granite. You'll find that this granite has more color and variation in design compared to what you'll get with a level 1. This type of granite is typically sourced from India or Brazil and will have more patterns that most homeowners enjoy.
A level 2 granite will also be thicker (typically 3/4 inch). This means that it is also more durable and can withstand more. Even with its increased durability, this type of granite still maintains a relatively lower cost when compared to high-grade granite.
For this reason, level 2 granite is a great option for homeowners who are looking for granite with more strength but still need to stay within their budget.
Choose Your Granite with Moreno Granite & Marble
Are you a homeowner in Dallas looking to upgrade your countertops with granite? Granite is one of the most durable stones you can use for your home. Contact us today at Moreno Granite to learn more about our quality granite tops and our installation process.