The understated glimmer of marble countertops is reminiscent of elegance, and it can give any house a sense of timelessness. Superior to soapstone, granite, and artificial materials, the gleaming, sumptuous marble shines with a clarity that is hard to match. Whether you're remodeling your kitchen, bar, or bathroom, for those, who are undecided about which material to choose, consider these benefits of marble countertops.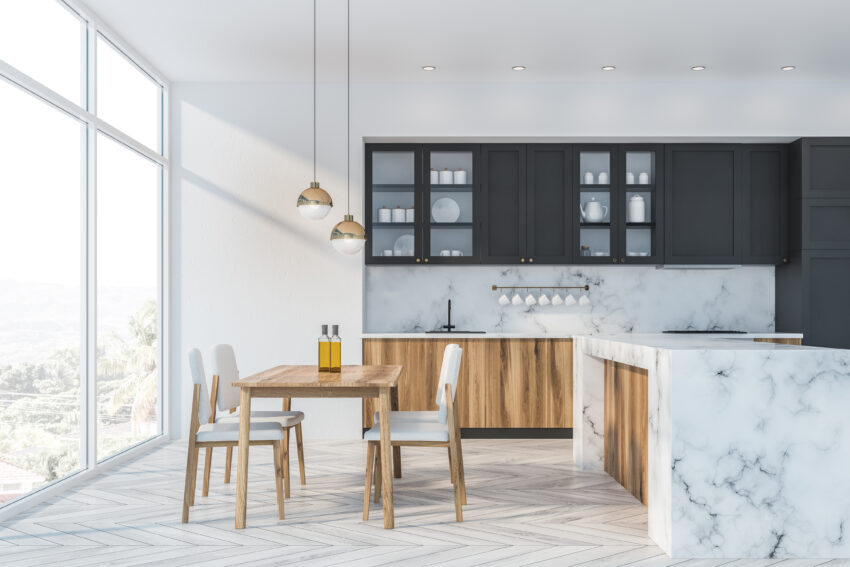 When exposed to high temperatures, marble maintains its integrity.
Believe it or not, it is a material that is quite resistant to high temperatures; this is precisely one of the reasons why this material is suitable for use in your kitchen; other reasons include the fact that it does not absorb moisture.
Keep in mind that there are several kinds of marble, and some of them might catch fire. Because of this, we strongly suggest you put a protector on marble countertops to prevent damage and guarantee that they continue to appear like new even after years of usage.
Classic Kitchen Appearance
No matter how hard manufacturers try, they will never be able to replicate marble's sophisticated, classic aesthetic in the kitchen. Marble has always been your best option if you're going for a classy appearance.
Calcutta marble, a bright white with black veining, and Carrera marble, a more gray tone but cheaper than other kinds of marble on the market, are two varieties that stand out among the numerous shades of marble available. Because of its timeless quality, marble will never seem old-fashioned or out of place in a home.
Uniqueness Characteristic of Each Individual Slab
Moreno Granite & Marble claims that the color of marble is determined by the minerals present in the stone and the amounts of those minerals in addition to the calcium carbonate, which in turn changes depending on the quarry from which the stone was extracted.
The beauty of utilizing a natural stone like marble is that no two slabs will be identical, even if they all come from the same quarry. Even though marble is a common countertop material, no two homes will have an exact marble countertop. Having a marble countertop in your kitchen is like having a work of art in your home.
For over a decade, the Moreno family has run Moreno Granite & Marble, LLC, a firm providing its services to the greater Dallas/Fort Worth region. Natural Stone, Granite, Marble, Travertine, Onyx, Soapstone, Quartz Countertop Design, Fabrication, and Installation. Kindly contact us today for more information.