Outdoor kitchens are a great way to make your backyard the perfect outdoor living space. You can enjoy the evenings with the meal outside once the afternoon heat has faded. Your family can spend a Saturday outdoors without constantly going in and out of the house. You can even build it to have all the comfort and functionality of your interior kitchens.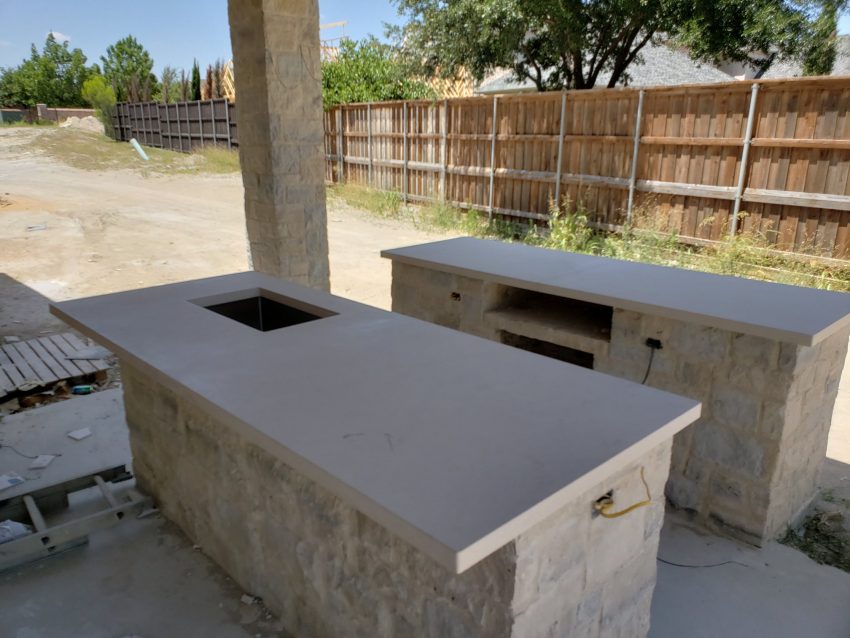 The countertops will be an important part of the kitchen's overall design. Not only should you look for a style that fits your preferences, but it also needs to be able to outlast the Texas elements. So look for granite or soapstone options. Here's why:
Granite and soapstone won't develop heat damage.
Texas summers get hot, and patio shade can only do so much. But these natural stone options won't fade in the heat or even direct sunlight. They're also resistant to heat damage and won't crumble or weaken after long-term exposure. Quartz, on the other, needs a lot of maintenance to prevent fade. It's still an option, but you'll need to be ready to take care of it.
Match your outdoor kitchen and your interior kitchen.
Make the new addition feel like an original part of the house by choosing similar materials in both kitchens. Granite and soapstone are popular options for kitchens, and you may already be thinking about making the change to these materials indoors. Make the same choice for your outdoor kitchen to give the spaces symmetry and flow.
There are a lot of color options.
Granite comes in endless varieties. No matter what color you're looking for, there's a granite or soapstone slab that fits the bill. Even if you want to design your outdoor kitchen to look different from your main kitchen, you can find the colors, patterns, and variations you're looking for. It's usually a good idea to look for a light-colored stone that won't trap in heat and burn you, so look for the color flecks and veins that match the darker tones of your color palette.
Browse our gallery at Moreno Granite & Marble to get started.