A great way to make your kitchen or bathroom pop is by installing quartz countertops. Quartz countertops are a popular choice for their beauty and durability. However, choosing the right color for your new counters can be daunting, so we've created a list of the five most popular colors to help you decide on what's best for you!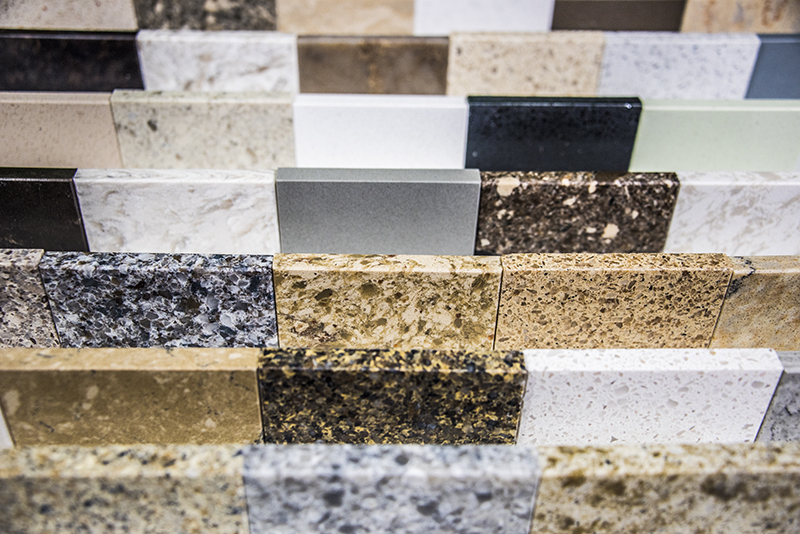 1. Black
Black quartz is a durable countertop that will last for many years to come. A kitchen with black counters might be what you need if your taste in style leans towards modern design.
Black countertops make a bold statement in your kitchen. With proper care, they can last a lifetime and create a unique look that many homeowners enjoy.
2. Arctic White
Arctic White quartz is pure, bold white that will pair with anything in your home. If you're looking for a backsplash to bring light and vibrancy into the kitchen space of any color scheme or style, Arctic White could be just what you need!
Arctic White Quartz is a pure and timeless choice for any palette that will stand out no matter what finish you choose.
3. Fossil Grey
If you're looking for an affordable option that can provide warmth as well as visual allure without breaking the bank, then fossil grey might be what you are searching for! The fossil gray hue will make your kitchen feel naturally stylish and warm while also adding elegance with its natural stone appearance.
4. Gray Lagoon
Gray Lagoon Quartz is the perfect choice for someone who wants to blend cool and warm-toned furnishings. You can mix and match your furniture any way you like with this beautiful neutral quartz stone that has a nice balance of both colors in it.
5. Royal Blanc
White surfaces are a true asset when it comes to the kitchen. A white surface can make your entire space flow together while also having an almost calming effect on those who enter into this room of pure bliss and peace.
Nothing is more tranquil than a bright, pristine-looking white with no design or contrast, which makes Royal Blanc sheer perfection for any homeowner seeking simplicity and refinement that will never go out of style!
Final Words
We're the experts when it comes to choosing quartz countertops, and we want you to have an easy time finding your perfect match. Our display of full slabs with the most popular colors of quartz will help make that happen! You can pick out which slab is right for you, and then our skilled craftsmen take care of everything else – cutting down your selection into a perfectly sized kitchen or bathroom countertop in just about any color imaginable.
Contact our experts at Moreno Granite & Marble in the Dallas/Fort Worth area as soon as possible to get started!