Deciding what kind of countertop you want in your kitchen can be a bit overwhelming. You can choose between granite, marble, tile, quartz and, of course, wood to name just a few. However, there are advantages to choosing one over the other. Let's focus on marble. Read on to discover 4 benefits of choosing marble countertops for your kitchen.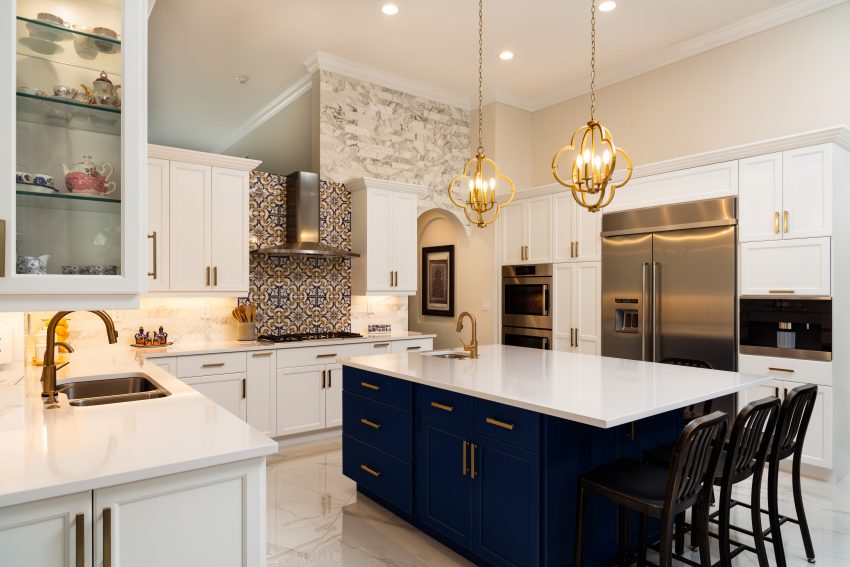 Unique Look
When you choose marble for your countertop, you will have a truly unique, one-of-a-kind look. Every piece of marble has its own distinct pattern. This comes from the natural process that forms it. The splash of beauty that it displays will make you proud to show it off.
Durable
Since marble isn't a man-made material, it's scratch-resistant, amazingly strong and harder to break or crack than other countertop materials. If you accidentally drop a pot on the countertop, you shouldn't have any problems.
Heat Resistant
Marble stays cool, making it perfect for things like rolling dough. It's a favorite of professional chefs and cooks for that reason. If the pros prefer it, shouldn't you?
Long Lasting
Marble is such a strong, durable material that it's been used to erect entire buildings (the Taj Mahal is just one of them). Some of those marble buildings have been around for centuries. Knowing that a marble countertop will probably outlast you is a great reason to choose it for your kitchen.
The Right Pro
When it's time to have your marble countertop installed, make sure you choose the right pro for the job. The last thing you want is to have the job bungled, which will cost you more in the long run. Serving the Dallas/Fort Worth area for more than 10 years, family-owned Moreno Granite & Marble offers expert design consultation, fabrication, and installation. Contact us for an estimate to get started today! If you need help choosing marble countertops, give us a call today!