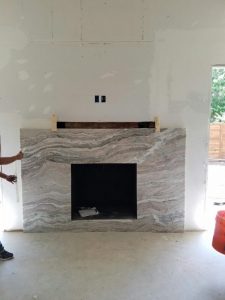 Quartz is a design element that has gained considerable popularity in recent years. It is a man-made product comprised primarily of the mineral quartz. It is considered one of the most durable work surfaces currently available. An added benefit to quartz is the wide array of colors and textures provided through the manufacturing of this engineered stone.
The Geology
Quartz is made up of at least 90 percent quartz, the most abundant mineral found on the Earth's surface. It is found in igneous, metamorphic and sedimentary rock. About 10 percent of the quartz product is comprised of a polymer resin binding agent. This is what produces an artificial stone that is incredibly durable, featuring no pores or cracks. Various pigments are added during manufacturing providing for a wide selection of colors of quartz available.
Maintenance
Among the options available today, most consider quartz composite to be the easiest to clean and maintain. It is a product of choice for high-traffic, heavy use areas. A mild soap is all you'll need to clean quartz.
Ready for Quartz?
We offer several styles of quartz to match your design needs. Come visit our showroom to see all the colors available or contact us to schedule an estimate.