Quartz countertops are one of the most versatile products in terms of colors and finishes, which occupies an important volume in the kitchen and bathroom market. It will often become exposed to dirt and stains, oil, lime, colorants, and food remains. In today's post, we'll give you some simple tips to clean and maintain your quartz countertop, whether it is a kitchen countertop or a bathroom countertop.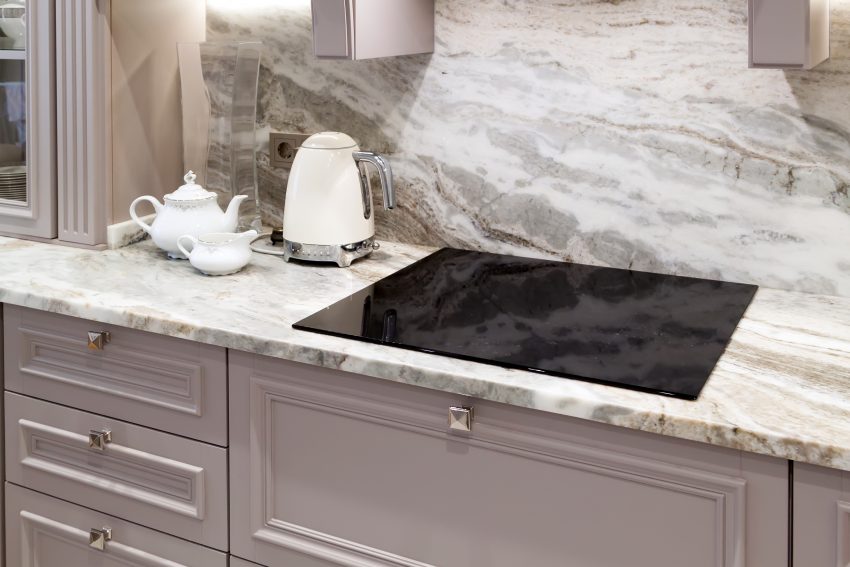 Recommendations for daily cleaning
When cleaning your countertop on a daily basis, you do not need special care for your countertop, just wipe with a cloth moistened with hot water and multipurpose cleaning soap and with a subsequent rinsing and drying with a microfiber cloth. Avoid waxes, sprays, and polishes, as they can reverse the desired effect and reduce the shine of the surface.
Deep cleaning
On dark countertops and depending on the hardness of the water, after soaping and rinsing the countertop, it is recommended to spray the countertop with a glass cleaner and dry it with the microfiber cloth spreading the product over the entire surface of the quartz countertop. If the problem persists, you can use specific non-abrasive cleaners to clean your countertop by applying them to the surface of the countertop and leaving it to act for a minute. Later, rinse with water.
Chemicals and degreasers
Special care must be taken with certain chemical products as they can be very aggressive with your kitchen or bathroom countertops. Do not use strippers, degreasers or caustic soda, or oven cleaners or plungers, because they can damage it irreparably. If you are going to use bleach or solvent to get rid of a stain, make sure to rinse it well after use and that it is not in contact with your countertop for more than a few minutes.
Avoid direct heat sources
Another important point to take into account when considering how to maintain your quartz countertop is to avoid contact with heat sources. Yes, these countertops are resistant, but permanent or continuous contact with fryers or pans can cause them to deteriorate. We recommend using a tablecloth saver with a rubber backing to avoid any possible damage to your countertop.
 Contact us
Has your quartz countertop been damaged and you want to replace it with a new one? Do you have a countertop in another material and want to replace it with one made with quartz? Want a free quote for a new kitchen, bathroom, or commercial countertop? Our team at Moreno Granite & Marble can help! Contact us today to get started.