While granite is still one of the most popular countertop options on the market, quartz countertops have also been growing in popularity in recent years. Not only do quartz countertops provide many of the same benefits granite provides including strength and durability, but there are also a few unique benefits that quartz counters could bring to your home as well. If you are currently in the process of, or will soon be, remodeling your kitchen, here are just a few of the unique benefits quartz countertops could provide you with.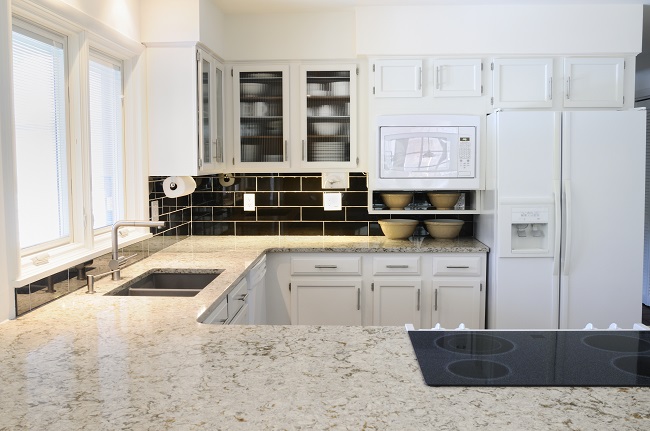 Extreme Durability
Unlike solid stone countertops, most quartz countertops are an engineered material made from natural ground quartz and a polymer resin. The manufacturing process of these countertops creates an ultra-durable countertop that is nearly indestructible. These countertops resist corrosion and staining and are difficult to damage unless exposed to high heat. In fact, quartz countertops are among the easiest countertops to maintain as they do not require sealing and will merely need to be regularly cleaned and sanitized (as is the case with any countertop).
Nonporous
Many countertop options are porous to some extent, which means that viruses and bacteria can thrive just beneath the surface. However, the manufacturing process of engineered quartz means that these surfaces are nonporous, which makes these countertops easier to keep sanitized.
Numerous Design Options
Since engineered quartz countertops are manufactured, this means that the design possibilities are nearly limitless when choosing quartz countertops. Not only does quartz come in a numerous array of colors and designs from those that look like natural stone slabs to ones that are a solid color, but also, engineered quartz can be customized to meet your design specifications. Having your quartz countertops customized can help to ensure that your new counters fit seamlessly with the design of your new kitchen.
Contact us to learn more about the countertop options available to you and to find out how one of our specialists can help you to choose a countertop option that will best fit your home and budget.