DIY bathroom installations are a growing trend, and there are a lot of personal touches that homeowners can bring to a bathroom renovation or redesign. However, it's important to work with a professional for the permanent fixtures and surfaces that make up the majority of a new bathroom. If you're having a new vanity installed, it's even more important to hire a professional to handle the final installation. Not only can trained professionals safely install the heavy slabs without breaking the countertops or the surrounding surfaces, they can ensure the countertop is level.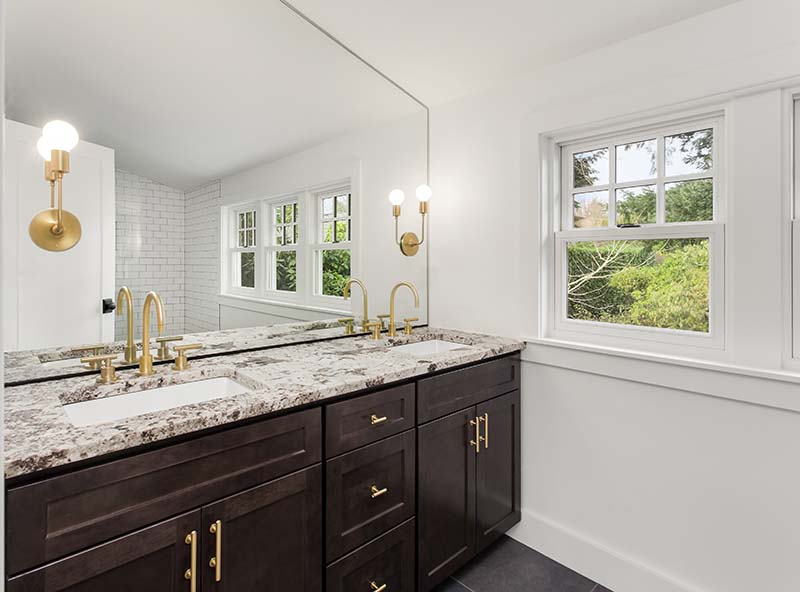 Why Does the Levelness of the Bathroom Countertop Matter?
While a few degrees of difference might not make much of a difference for decorative mirrors, picture frames, or floating shelves, it does make a difference for the countertop. Here's why:
Water control: If water collects on the surface of your countertop, it's important that the surface is as level as possible so the water can pool in place instead of spreading across the surface. That water can drip onto the floor and make the surface unexpectedly slippery. For countertops that are adjacent to the room corner, an angled surface might even pool the water against the drywall.
Plumbing systems: If your new countertop has a sink built into the slab, then the surface connects directly into the plumbing. A skewed angle can put pressure on the pipes over time or not connect properly to the fittings in the first place. Since a plumber needs to make sure those connections are tight and the drain complies with local building codes, it's even more convenient to have a service handle the whole installation.
Appearance: If you have a long slab countertop, a few degrees can be more noticeable than you first think. Professional installers can make sure the heavy slab is level, lined up, and safely installed so it stays exactly in place for years to come.
If you're looking for both the perfect bathroom countertops and local professionals who can install it, Moreno Granite & Marble is here to help. Contact us today to get started.