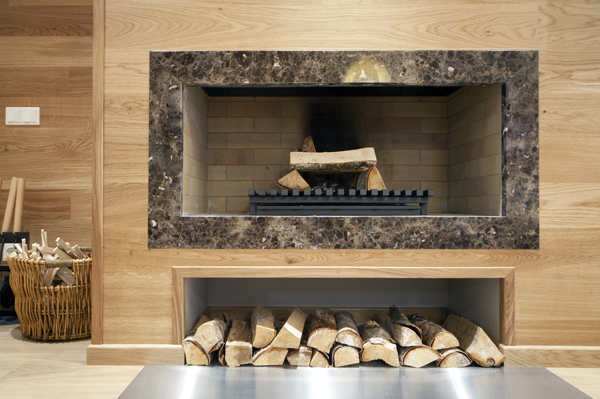 As colder weather approaches, many of us are reaching for a warm blanket each night as we settle in after a long day. Maybe you've been working outdoors, cold to the bone, all day long? Or, maybe you've been fortunate enough to only be in the cold as you commute to and from work? Either way, nothing says cozy quite like enjoying a nice fire as you spend your evening unwinding.
Your home's fireplace should, of course, serve the purpose of keeping you and your family warm. However, this portion of your home makes a statement that goes beyond its mere function. The addition of a fireplace, or the remodel of an existing one, will make a huge change in the appearance of your home. The design of your living room is largely based around this fireplace as a focal point.
So, that said, it's important that your fireplace be done right! The addition of a natural stone, such as granite or marble, to the construction of your fireplace or mantle will be the perfect choice for your home. The material is both durable and beautiful. It will add a visual dynamic to your room unlike any other medium.
Moreno Granite and Marble is well-equipped to take on this project for you and will do so with a high level of precision and aesthetic touch. We do not just take on projects and try to make it look decent for our customers. Instead, we treat your home as if it were our home. We create a piece of stone that is also a piece of art, a unique addition to your home that will be looked upon not only by you but by all who visit.
As the temperature keeps dropping, don't hesitate to reach out and contact Moreno Granite and Marble to get started on your new fireplace right away!