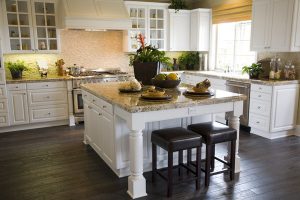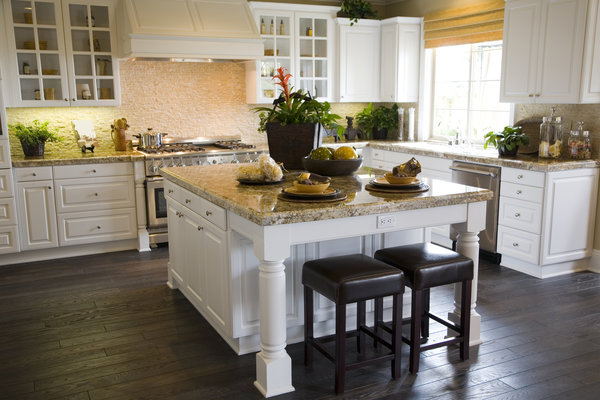 We all know that food is a common love language among people of all ages, and, therefore, our kitchens are the hub of our homes. This room is where we spend most of our time, whether cooking, cleaning or prepping for the next meal. It's always nicer to get the job done when you have someone to visit with while you're working.
Wouldn't it be nice to picture your family gathered around the kitchen with you each night? Installing a new island that doubles as a bar is the perfect way to capture that family atmosphere while dinner is being cooked and homework is being finished. Our busy lives keep us always on the go and lacking in time for real conversation, so time spent together in the kitchen each day is a valuable way to keep our relationships thriving.
At Moreno Granite and Marble, we understand the value of family. We are a family owned and operated business, and we would love to have the pleasure of serving your family by installing some of our beautiful and durable natural stone work in your home. An island with room for seating is the perfect addition to any kitchen, providing both functionality and aesthetic appeal. It provides extra storage underneath, a huge expanse of workable countertop and space to add a few bar stools or chairs.
Our fabrication and installation process is easy to follow and guaranteed to achieve customer satisfaction. We are experts in our field and produce beautiful work with great attention to detail. Call us today at 972.487.7987 for a free estimate, and we'll get started on your new kitchen remodel!