While remodeling a kitchen can be an exciting prospect for many homeowners, it is important that you make certain major decisions before you start swinging your hammer and buying appliances. One of the first decisions you will need to make is what kind of countertops you want, as your countertops can affect the design and color scheme of your entire kitchen. If you are uncertain what kind of countertops would be best for your kitchen remodel, you may want to take a moment to consider the benefits classic marble countertops could bring to your home including: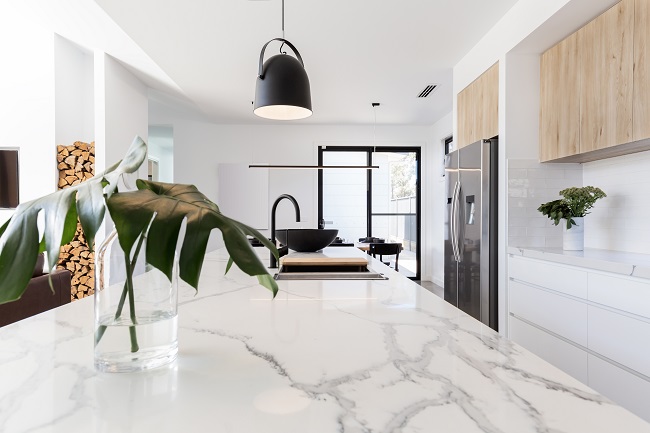 A Timeless Elegance
One of the greatest benefits of choosing marble countertops is that it will bring a timeless elegance to your home. Marble has been prized as a building material for centuries due to the beauty and warmth it brings to a room. Considering it has been used in design since the time of Ancient Rome, you will not have to worry about your countertops going out of style. Marble will continue to bring a look of elegance to your home for years to come.
Brightness
Marble is also known for the way it can bring light to a room due to the bright colors it comes in and the way it seems to bring a natural glow to a room. This makes marble a great option for smaller kitchens with limited natural light as a light colored marble can help to make the entire room appear larger and brighter than it actually is.
A Great Baking Surface
Marble is also the countertop of choice for baking enthusiasts. This is primarily due to the fact that marble countertops stay naturally cool and always remain below room temperature, which creates an ideal work surface for working with dough, pastries, chocolate, and even ice cream. In fact, marble is the countertop of choice in many bakeries, candy shops, and ice cream parlors for this exact reason.
There are countless reasons why homeowners continue to choose marble countertops year after year. Contact us to learn more about marble countertops and the benefits they can provide.