The living room serves as the centerpiece of most homes, a place for family gatherings, socializing, and relaxation. At the heart of many living rooms lies the fireplace, a symbol of warmth and comfort. Moreno Granite specializes in elevating this feature through elegantly designed stone fireplace mantles. Here's how we infuse living rooms with a touch of grace through our customized offerings.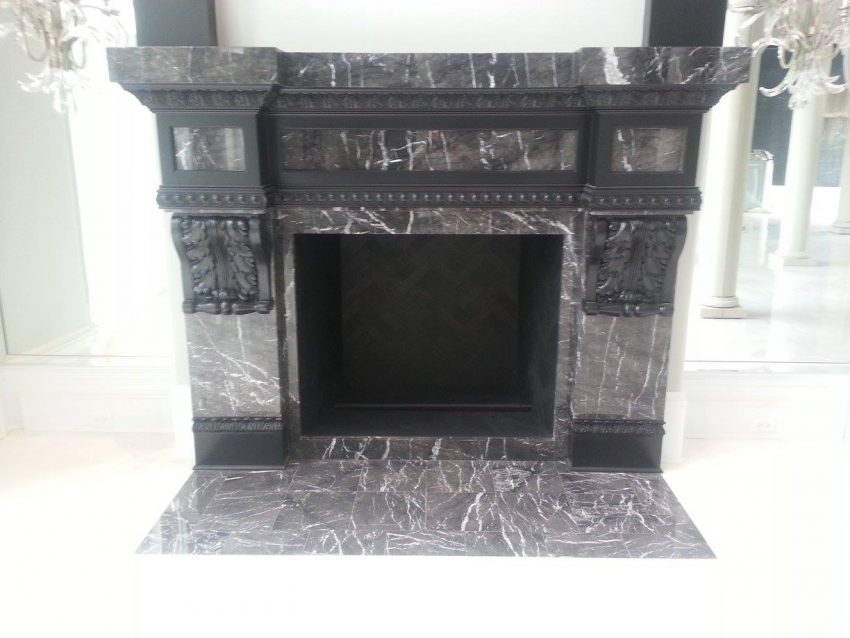 1. Understanding the Essence of Your Space
Personalized Consultation
Our process starts with a personalized consultation to understand your living room's design, layout, and your aesthetic preferences. Whether your style leans toward the traditional or the contemporary, our experts work to create a design that resonates with your space.
Setting the Tone
A well-designed stone fireplace mantle can set the tone for the entire room. Moreno Granite helps you choose the right stone, color, and texture to either harmonize with your existing decor or create a bold focal point.
2. Choosing the Perfect Stone: From Classic to Modern
Versatile Stone Selection
We offer a wide variety of stones from around the world, each with unique colors and textures. Whether you prefer the timeless elegance of marble or the rustic charm of natural granite, our selection ensures the perfect match.
Sustainability Considerations
Our commitment to sustainability means that we provide options that are both environmentally friendly and enduring. Your stone fireplace mantle isn't just a design feature; it's a lasting investment in style and quality.
3. Crafting the Ideal Shape and Design
Customized Creations
At Moreno Granite, we have the ability to produce virtually any shape and edge design. From sleek modern lines to intricate traditional carvings, our skilled craftspeople translate your vision into a tangible work of art.
Function Meets Beauty
Our design process considers both aesthetics and functionality. We create fireplace mantles that not only enhance your living room's appearance but also offer practical benefits, such as heat resistance and easy maintenance.
4. Precise Installation and Attention to Detail
Skilled Installation
Our expert installers ensure that your stone fireplace mantle fits perfectly, aligning with the existing architecture and features of your living room. This precision results in a seamless integration of elegance and function.
Quality Assurance
Every project undertaken by Moreno Granite comes with the assurance of quality craftsmanship and materials. Our fireplace mantles stand the test of time, retaining their beauty and grace through years of enjoyment.
5. The Final Look: A Living Room Transformed
A New Focal Point
With the installation complete, your living room will be transformed, the fireplace mantle becoming a new focal point. It adds not only beauty but also value to your home.
Styling Opportunities
The right fireplace mantle offers endless styling opportunities, allowing you to decorate and personalize the space according to seasons, occasions, or simply your mood.
Your Dream Living Room Awaits
A stone fireplace mantle is more than just a decorative element; it's a statement of style and grace that defines your living room. At Moreno Granite, we are passionate about turning ordinary spaces into extraordinary experiences. Our dedication to craftsmanship, unique design, and personalized service ensures that your living room becomes a space of elegance and comfort.
Contact us today to explore the possibilities and begin the journey toward a living room that truly reflects your taste and personality. Your dream living room, touched by the grace of Moreno Granite's exquisite stone fireplace mantles, awaits. Visit our showroom or browse our online gallery to get inspired.