Your bathroom is that unique room in the house that receives some of the most foot traffic yet little of your attention and budget money. Your family spends a lot of their time in this room throughout the day and night, yet it's usually last on the list when it comes to cleaning and organizing. It's easiest to just tolerate it as is and focus on other areas of the house that are more visible to visiting friends and family.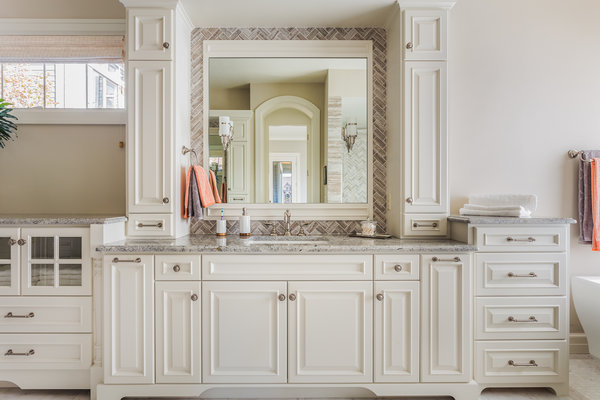 But, what would it look like if we turned our remodeling attention to this forgotten room of the house? Not only would we better enjoy the space that we spend so much time in each day, but we would also have a bathroom to offer to our guests that wasn't embarrasingly outdated. One could sink a lot of money into a project such as this, adding all of the bells and whistles that a brand new bathroom potentially has to offer. However, if you can't afford to drop a fortune on the total package, then you need to find a reasonable starting point by deciding on which feature of the bathroom is most important.
At Moreno Granite and Marble, we believe that installing custom stone countertops for your new and improved bathroom is an excellent place to begin your next project. Your countertops attract both attention and a lot of mess, and you want to work with a material that is up for that kind of challenge. Natural stone is the perfect choice because it is highly durable yet very luxurious in appearance. A stone counter will stand up to the mess that various bathroom products bring and cleans easily with little elbow grease required.
Visit our website to learn more about how our talented team of experts can fabricate and install a beautiful custom countertop for your very needy bathroom!