When it comes to hosting the perfect summer gathering, you want to present your guests with a beautiful space that draws them into the comfort and welcoming atmosphere of your home. You can clean every nook and cranny and prepare the most amazingly fragrant foods, but you still need a space to sit down and share in your evening together.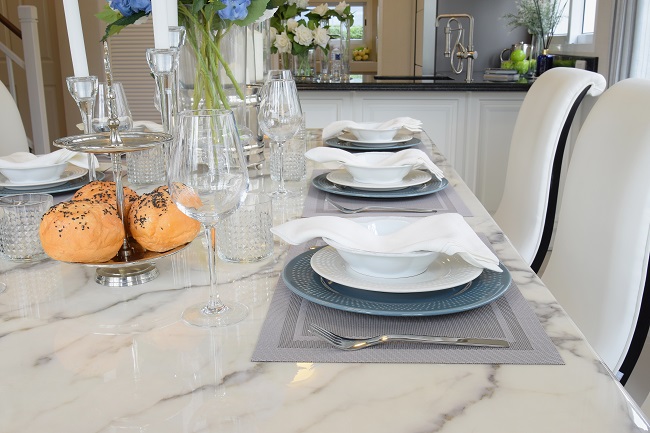 An elegant marble table is the perfect gathering place for beloved friends and family. This durable natural stone material will add both beauty and function to any dining area or kitchen. Due to its natural color and texture, this softer stone is a popular choice for tabletops. It is more porous and chemically sensitive than granite, so you do have to remain aware of what types of acidic materials are resting on the surface. However, the wear and tear on marble surfaces can often be restored with honing and polishing.
If you are considering adding a new dining table to your home but unsure of which direction to take, our master craftsmen and designers at Moreno Granite and Marble can help you find the perfect slab of marble. Our professional and satisfactory work aim to please our clients and bring an amazing piece of natural beauty into their home. Call us today at 972.487.7987 for the opportunity to get started on your next stone project!