There are many choices available for kitchen countertop materials, but granite remains the most popular choice for homeowners nationwide. Granite countertops are easy to maintain, and its elegant natural stone appearance will instantly boost the appeal of your cabinets, walls, kitchen appliances, and kitchen accessories. Here are the five best reasons why you should have a granite countertop in your kitchen.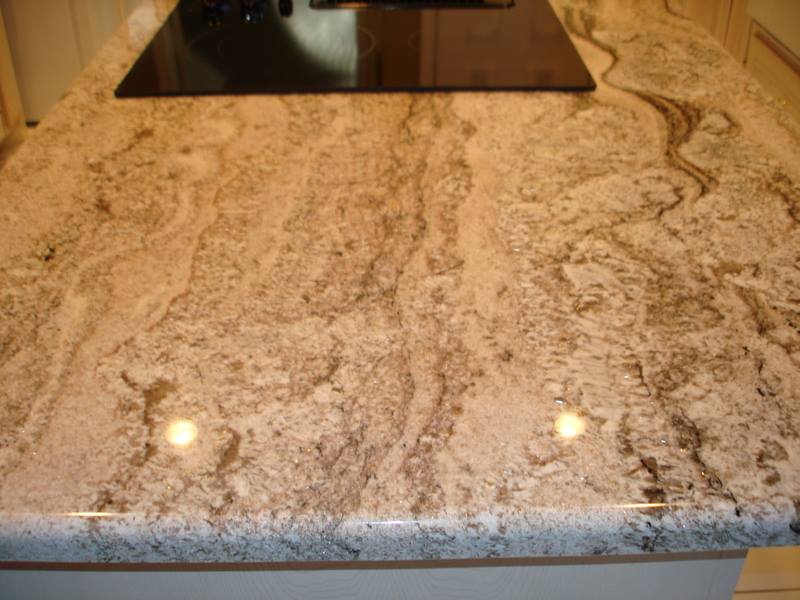 1. Increases your home's value
Due to its increasing popularity, granite kitchen countertops are one of the best long-term investments you could make to increase your home's value. In fact, granite countertops will return more than 80% or more of its value when you sell your home . Therefore, it will be a focal buying point for many homebuyers interested in buying your home.
2. Makes your kitchen look unique and luxurious
Granite kitchen countertops provide an inexpensive way for homeowners to add a beautiful, luxurious look to their kitchen with natural stone. Not many kitchen remodeling strategies will make your home look more new and modern than adding granite countertops. And, they will still look great for decades because they are very durable and require very little maintenance.
3. Relatively inexpensive
Despite being a natural stone, granite is inexpensive and will usually cost around the same amount you would pay for engineered stone materials such as marble or quartz. Advances in technology over the past few years has lowered the cost of producing granite countertops. Granite is probably the best option for homeowners looking for an affordable, durable, kitchen countertop while still getting the benefits of a beautiful natural stone appearance.
4. Requires very little maintenance
Granite is very durable and can usually be cleaned in a matter of seconds with a soft sponge and mild detergent. Granite countertops very resistant to chemical damage and can handle a wide variety of cleaning solutions. It is one of only a few countertop materials that is stain-resistant, scratch-resistant, and heat-resistant.
5. Many design options
Granite boasts a variety of design options for colors, patterns, and edges. There are many options available to provide you the unique granite countertop you are looking for. To get started, contact us for a free quote and to learn how we can help you get the new granite kitchen countertop you are looking for.