Owning a home or a business comes with a feeling of fulfillment. The presentability of your house or business structure defines your personality. Incorporating the best finish for your countertops is vital for an incredible look. Honed and polished marble is one of the most common materials used for countertops. We have discussed the essential characteristics of honed vs. polished marble countertops. Read on for a guide to choosing the best fit for your home or business structure.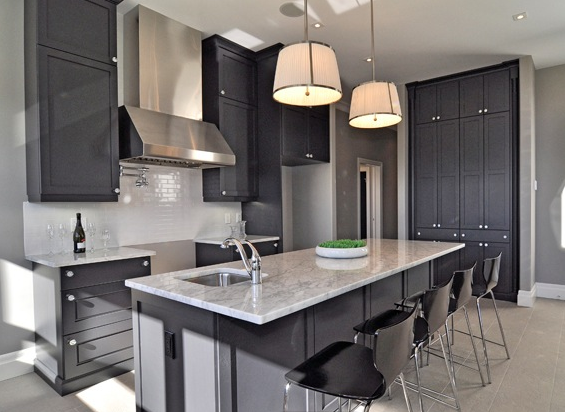 Characteristics of Honed Marble Countertops
They are easy to maintain and can offer an extended service without replacement; therefore an economical choice.
You ground the stone slab to a smooth, flat, leveled surface without polishing it to achieve a honed marble countertop.
The surface of countertops made from honed marble has a matte and unpolished finish.
They appear natural and don't attract light.
Their surface is slightly rough and dull that you may fail to notice etches and scratches.
Poor sealing of honed marble countertops will lead to liquid absorption and staining. Exposure to acid can also destroy it.
These countertops are less slippery, either wet or dry.
Characteristics of Polished Marble Countertops
They're achieved by grinding down the surface using abrasives and coating the final result. The coating offers protection and leaves it shiny and smooth looking.
Their surface is less porous, making them stain-resistant.
Their shiny character makes it easy for you to notice scratches on the surface.
Countertops with polished marble finish are slippery, especially when wet.
You can use polished marble on your countertop as a decorative element because of its eye-catching sheen.
Prolonged exposure to acid can destroy your polished marble countertops.
You should clean both honed and polished marble countertops with soap and water regularly and make a point to clean spills immediately to protect your countertops.
Final Thoughts
It is vital to select the suitable marble for your countertops for an attractive appearance. Both marbles are unique according to their different purposes.
Would you love to learn more about marble countertops? Visit our website for further information.