Natural stone is the perfect choice for your countertops, but that doesn't have to stop indoors. The versatility and natural beauty of this stone makes it a great option for both interior and exterior use. If you're installing a new patio kitchen this summer or remodeling your existing space, then granite is the right choice for you!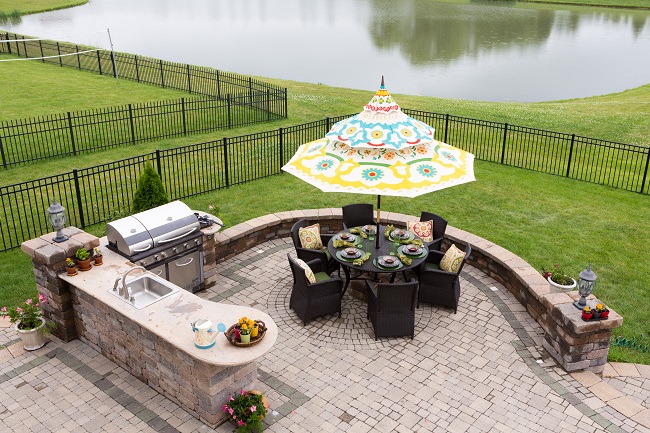 After a long day, enjoying your relaxing space in your own backyard on these long summer evenings is a luxury in and of itself. But imagine how much more functional and appealing this space would be if you added a custom patio kitchen. Why spend your time running back and forth from your patio table to your kitchen to prep and serve the food when you can do it all outside?
When planning for a custom patio kitchen, you need to look at your options and consider what is both in line with your specific design and functional from a day to day basis. The beauty and durability of granite makes it the perfect choice for your countertops, a surface to prepare your food and wow your guests at the same time. Whether you're hosting a party or spending a quiet evening in with the family, this space will quickly become a favorite for entertaining!
Contact Moreno Granite and Marble and find out how we can use our seasoned experience and expert skills to help design your patio space and create granite countertops that will exceed your expectations!