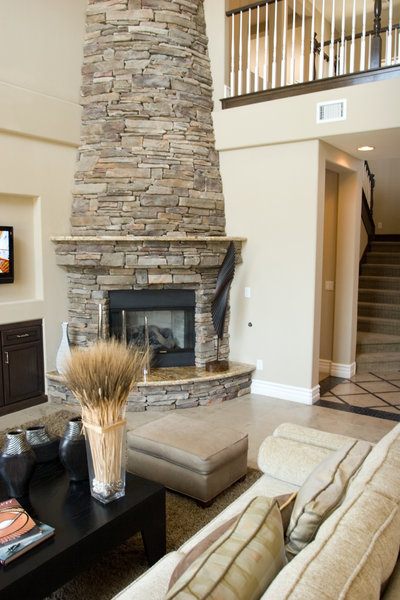 As the holidays approach and the temperatures steadily drop, there is a calling that we all seem to have to draw indoors and get cozy. At the end of a long day of work, your recliner is begging for you to come and sit for a while. After you've spent the whole day running here and there all in preparation for the holidays with family, you need some time to kick back and enjoy the comforts of your home.
The fireplace in the main living area is a focal point of our home, primarily in these chilly months of the year. Whether the fire inside is blazing brightly or the outside is decorated with beautiful ribbons and holly, your fireplace is one of the first things that anyone notices when entering your home. With that said, what if you could make your fireplace make an even bolder statement than it already does?
A well-built fireplace is a beauty in and of itself but adding a natural stone mantle is like the icing on the cake! The strong and elegant touch that a stone mantle brings to your living room will be felt throughout the style of the whole house. By adding this simple slab of granite, marble or other natural stone, you are creating a piece of art that also serves as a place to display your favorite family photos or priceless heirlooms.
Call us today at Moreno Granite and Marble for a free estimate, and we'll get started in bringing a new level of elegance to your home!