An outdoor kitchen is a good way to transform your home and spice up the way you entertain your family and friends. With an outdoor kitchen, you can prepare food and party with friends without being away from the action. When planning your outdoor kitchen, it would be best if you chose the right materials for your countertops. This is because countertops are a vital part of every kitchen setup. Here are the top reasons you should choose granite for your outdoor kitchen.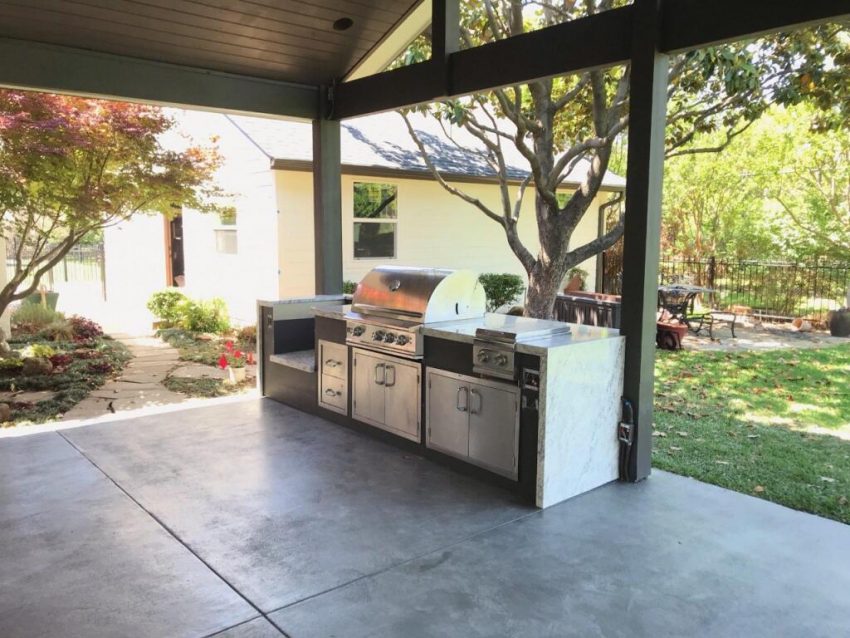 Granite is Durable
Granite is less porous and sealed against moisture infiltration, which minimizes the chances of reapplying sealer material after installation.
This makes granite capable of withstanding exposure to sunshine, snow, rain, and different forms of precipitation.
The material withstands exposure to the elements without sustaining major damage, making it perfect for your outdoor kitchen.
Granite Naturally Blends In
As much as your outdoor kitchen is functional, it is vital to be beautiful.
Granite has a great natural look that blends with most outdoor design themes and the surrounding nature.
Granite is Resistant to Germs
The cooking process might lead to some dirt and mess. Although some may be harmless, others contain harmful bacteria, such as Listeria.
When you use granite in your outdoor kitchen, you do not have to deal with the risk of germ and bacteria build-up.
This is because granite has a sealant that prevents bacteria and germs from entering the pores and transferring onto the food being prepared.
An outdoor kitchen makes it easier to interact with your guests and family while preparing meals. If you hope to choose granite for your outdoor kitchen, our outdoor kitchen specialists are ready to help you achieve this goal.  Contact us for expert designs and professional installation of granite on your outdoor kitchen countertop.