If you decide to build a fireplace in your home, keep several things in mind, including the materials you will use. Brick, marble, and granite are just a few of the materials and possibilities that may be used to construct your fireplace. These materials are all excellent, but granite has several advantages that other materials do not. Here are a few advantages to using granite to build your fireplace.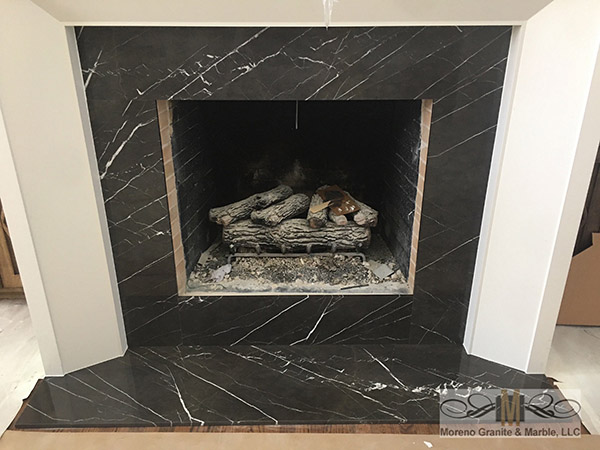 1. Durability
One of the essential advantages of utilizing granite for your fireplace is its long-term durability. Granite, a naturally occurring stone with high thermal shock resistance, is an excellent material for fireplaces. For the most part, it is resistant to discoloration and typical wear, making it almost scratchproof, and it does not break or dent like other materials.
2. Attractive to the Eye
Granite's natural beauty is another compelling argument in favor of its use. Granite may be used in various settings, ranging from formal and opulent to more relaxed and homey. You will not have to worry about dirt, dust, or soot bothering you when sitting in front of a fire, thanks to the smoothness of granite, which makes cleaning a breeze.
3. Increase the Value of Your House
When you choose granite stone for your fireplace surrounds, you may be increasing the value of your home. Granite fireplaces are popular for homebuyers because of their uniqueness and beauty. For those who want to sell their property in the future, this might increase its value. Granite is a timeless material, so your home's exterior will continue to wow guests for many years.
4. Numerous and Unique Options
There will be no two granite countertops that are the same. There were only a few colors and forms of granite to choose from in the past, but now, the material is available in a broad range of colors and shapes. Start by picking a color that catches your eye, and then arrange your room around your fireplace to make it the room's focal point. Choosing a one-of-a-kind hue or a piece of granite with varied shades of color might result in a very distinctive fireplace.
Work with Granite Professionals
Moreno Granite & Marble is a Dallas/Fort Worth-based company specializing in granite surfaces. You may be sure that our courteous and competent staff will handle your project with excellent care.