One of the highest priorities for prospective home buyers/homeowners is high-quality kitchen countertops, preferably made from granite. However, the kitchen shouldn't be the only place where granite can be applied. Below are great ideas about where you can use granite around your house: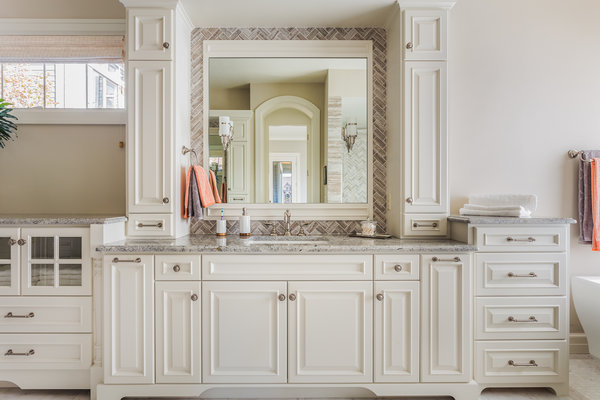 ·        Laundry Room
This is a bustling area of your home, and having a granite countertop may ease some of the scrubbing and folding chores that take place here. A solid granite counter will be perfect for this busy room.
·        Bathroom
Like the kitchen, there can be just as many chores and spills in the bathroom. Therefore, it makes sense that your bathroom should have a solid and durable countertop that is easy to clean. With a suitable sealant, granite can be a heat-resistant and stain-resistant workspace.
·        Basement
Most people have converted their basement into a bar area for those nights of relaxation with a pint or two. A granite countertop will be the perfect addition to your basement kitchenette/wet bar. Its solid and easy-to-clean qualities will make it easy for cleanups.
·        Home Office
The current pandemic has seen many people working from home. If you have an office space/ room at home, you may want to consider installing a granite counter in addition to/ in place of a desk. It will be easy to clean and maintain and will aesthetically improve the ambiance of your home office.
·        Patio
A granite workspace will be the perfect addition if you have an outdoor barbecue/grill area. Here, you can prep your meats for grilling and have the ideal countertop to serve your guests. The granite countertop will handle any harsh weather elements and is easy to clean up.
If you're shopping for granite countertops, head to Moreno Granite & Marble. We are industry leaders with the best customer service and unparalleled attention to craftsmanship. Feel free to contact us here for the best selection and service if you are interested in granite around your house.