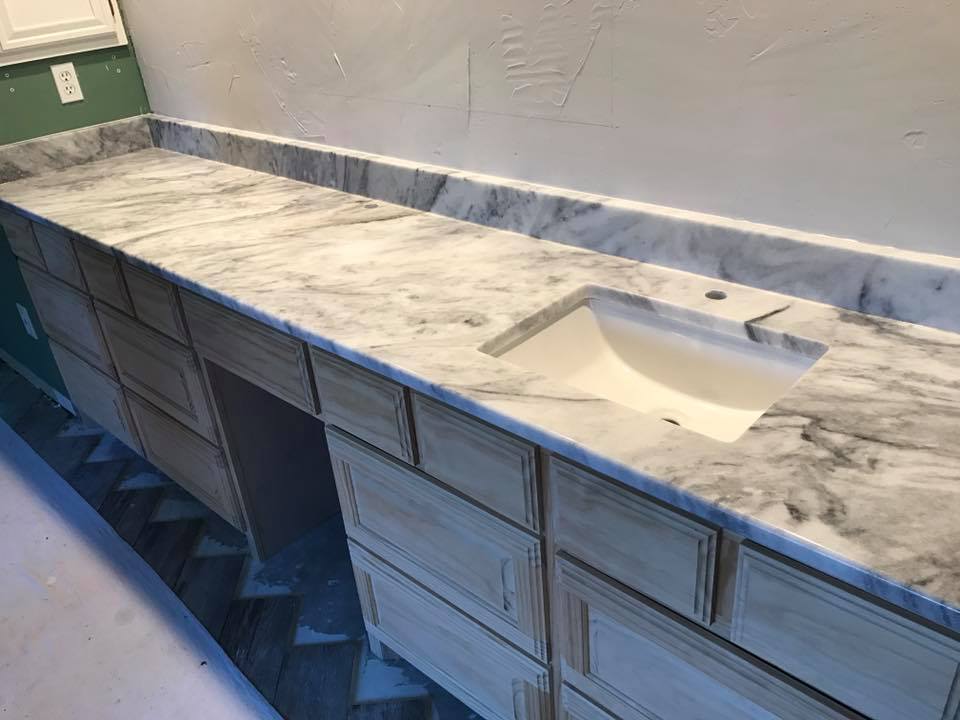 As the new year approaches, it's time to take note of all of the home improvements that you've got in mind for 2018. Maybe there were a few projects here and there that you tackled this year, but there is so much more that you want to do around the house over the coming months.
For many homeowners, kitchen and bathroom remodels are among the most popular of home renovation projects. From new flooring and appliances to new ceilings and countertops, there is so much potential for revamping the entire style of your home with the implementation of the right products and materials.
Elegant marble countertops are the perfect solution to a kitchen or bathroom that is outdated and ready for a complete overhaul. Your sleepy old design will take on a whole new look by adding new countertops with the timeless and luxurious touch of marble. This classy natural stone material will provide a surface that is both functional and stylish, with many variances in color and pattern to meet the needs of your specific space.
At Moreno Granite and Marble, we provide our clients with a design and installment process that is user friendly and cost effective. Our project managers will work with you regarding the very first steps of the project down to the last details of installation. We will sit down and gather your thoughts and dreams for your remodel project and insert our professional expertise in the areas that may need tweaking.
Our goal is to bring your home the highest level of elegance and beauty that it can achieve, and our master craftsmen will be sure to tend to every detail of the fabrication and installment of your custom marble counters. We treat every home as if it were our own, and, therefore, we refuse to settle for anything less than perfection when it comes to our work. Call us today, and we'll get started in planning the ultimate remodeling project for 2018!