Natural stone countertops are beautiful. But if you've been hesitating on making the switch from synthetic materials to stone because of the maintenance demands, start looking for non-porous options. Porosity is the quality that lets countertops absorb liquids and stains. Non-porous materials won't hold onto stains or spills. Not only does that mean you have less long-term damage to worry about, but it also makes daily cleanup a breeze. Two of the most popular natural stone countertop materials that are non-porous include: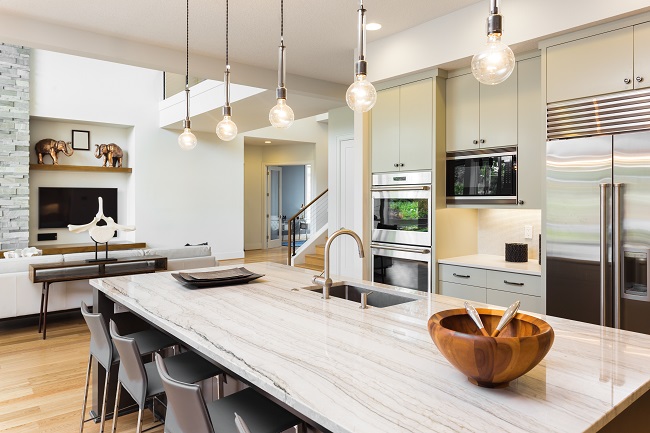 Quartz
Quartz is a hard countertop surface material, which makes it non-porous. Spills and potential stains can just be wiped off the surface, and you don't have to worry about seals or protective topcoats. Common staining food materials such as tomatoes, wine, coffee, and even bright spices like turmeric won't stain the surface. Even lightly colored base stones and flecks of light color will stay their original shade.
Soapstone
Soapstone is a dense rock that's easy to carve and shape into custom countertops. It feels soft to the touch because of its talc content, but it's a sturdy, durable material that won't hold onto stains. It's also resistant to damage from acidic foods and basic cleaners. Even heat won't damage the surface, so it's the perfect material for homes with children, lots of entertaining, or anyone who wants beautiful countertops without constant maintenance demands.
Both quartz and soapstone countertops can stay beautiful and stain-free for years after installation.
Non-porosity is just one of the qualities that you can request as you look for the perfect natural stone for your home's kitchen and vanity countertops. Contact Moreno Granite & Marble to learn about our varieties of quartz and soapstone. If you love the look of marble, granite, or travertine, we can also discuss easy sealing options that cut down on maintenance, too.