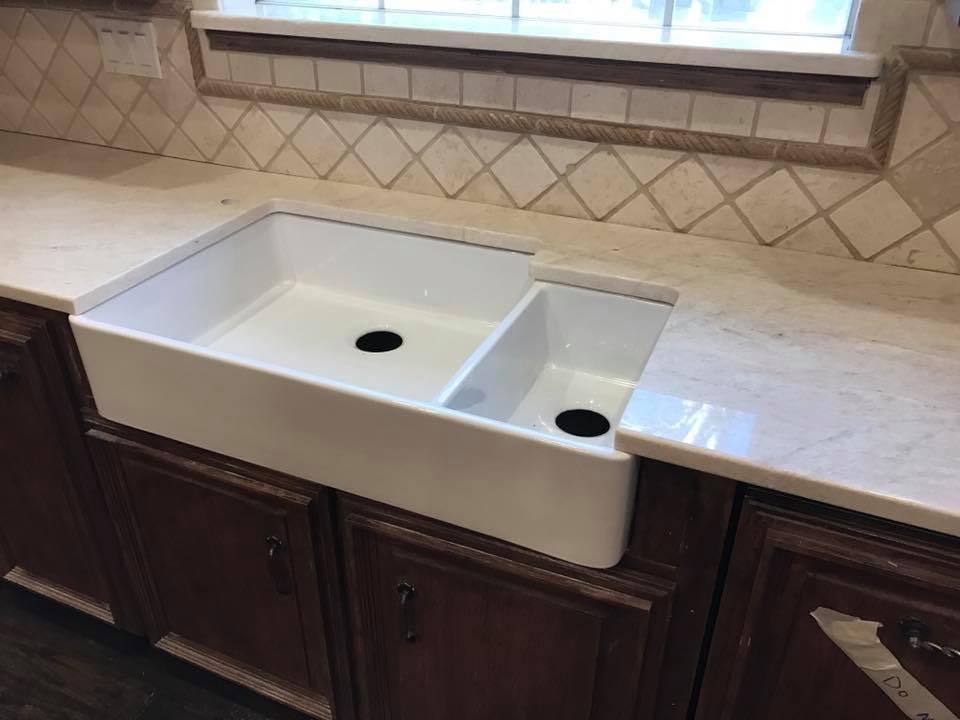 When you think of a countertop slab, you often think of a basic rectangular shape, right? A large piece that creates an island space or a bar along the perimeter of the kitchen? Oftentimes the addition of kitchen countertops is assumed to be a pretty basic process with simple shapes and corners with which to work, but there are actually a lot of tricky corners and intricate edging details to be considered when developing top notch stone countertops.
Whether it is the exterior edge of the kitchen that meets the dining area or the edging around the sink, every inch of the countertop slabs that are fabricated at Moreno Granite and Marble are created to fulfill the customer's particular vision for their new kitchen space. Each home brings a unique layout to the table with a variety of challenges to tackle as the design team works through the various angles and shapes within the kitchen. Some may want a more blocky look without any rounded edges or modifications regarding appliances, while others want to create a very specialized design that accounts for a specialty sink or eat-in bar area.
Our talented team of project managers and designers have a wealth of experience in working with kitchens of all calibers. We have installed flawless natural stone pieces that complete a sleek and more simplistic design, and we have also enjoyed projects that involve a plethora of unique edges along just one slab. Our satisfied clients will vouch for our excellent level of professionalism and our knack for capturing the initial vision and seeing it through to completion.
Call us today for more information on how you can get started in allowing our team to work through every tricky corner of your kitchen remodel!