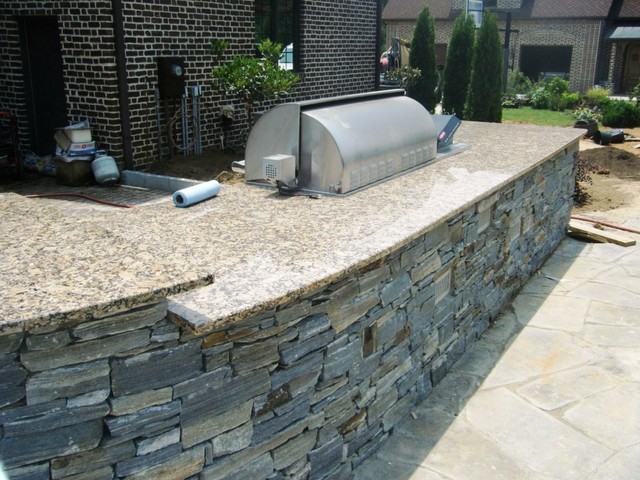 As signs of spring are popping up, we're all ready and waiting to get outside and soak up the amazing weather that is just around the corner. Do you have a favorite spot to enjoy the outdoors each spring? Maybe it's that hammock under your favorite tree where you retreat every weekend to catch up on your book and admire the new growth all around. Maybe the whole family enjoys to get out in the backyard and spend time together before coming inside for dinner in the evenings.
But, what if dinner could come outside to meet you instead? What if you chose now as the time to get started with that patio project that you've been talking about all winter? Adding a nice patio and outdoor kitchen to your very own backyard ensures that your family and your guests will be leisurely enjoying your time together in the beautiful spring weather.
There are a lot of different components that go into creating a patio space with cooking capabilities. You will, no doubt, be shopping around for different products and materials that go well together. Choosing natural stone as the primary material for your accent pieces will provide you with incredible versatility and a product that will endure for the lifetime of your patio.
Custom patio kitchens, benches, and table tops can transform an ordinary outdoor space into the ideal place to entertain. Moreno Granite and Marble serves the DFW area as an elite provider and design team when it comes to professional stone work. Give us a call today and let's get started on your patio project. We do not step away from our customer's home until they are 100% satisfied with our work. Let's kick off the spring season in style!