Who doesn't love the beach? The sand, the sun, the waves, and the ocean breeze all evoke a feeling of relaxation and vacation. But what if you could bring that beach vibe into your kitchen? With the right design elements and materials, you can create a kitchen that looks like a vacation all year long. Here are some tips from Moreno Granite on how to design a beach-themed kitchen.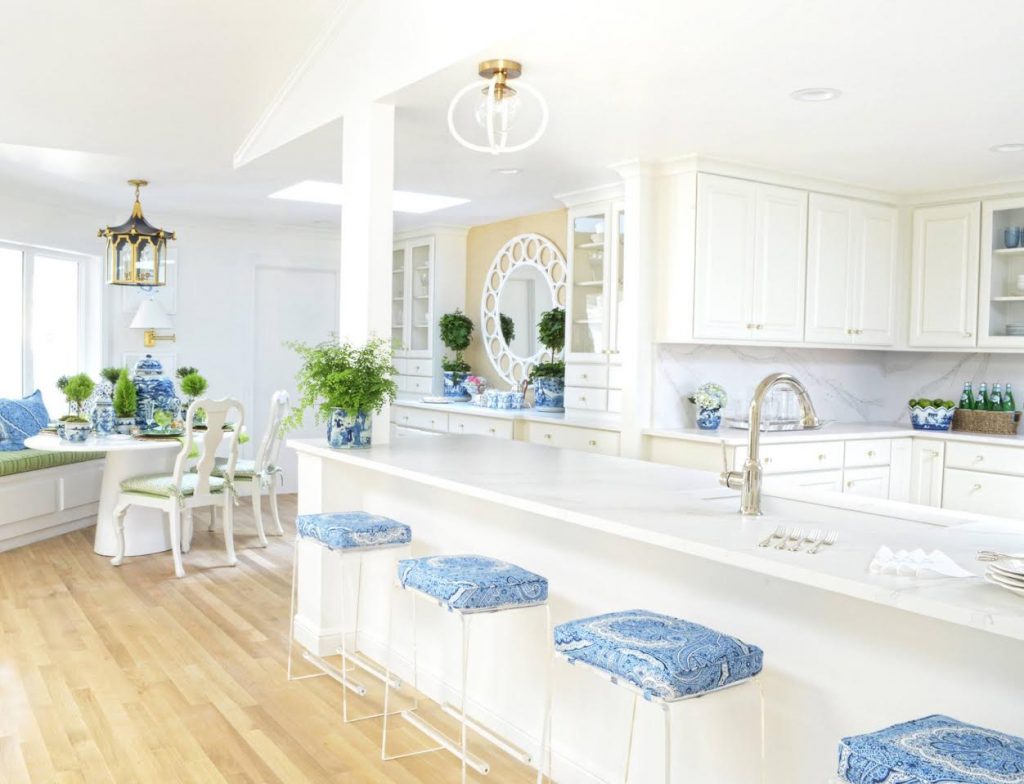 Light Colors and Natural Materials
When it comes to beach-themed design, light colors and natural materials are key. Think light blues, greens, and sandy beiges for your color palette. For materials, consider using natural wood, stone, and tile. For example, you could use light-colored wood cabinets paired with a white or light-colored granite countertop for a beachy look. Or, you could opt for a glass tile backsplash in shades of blue or green to mimic the ocean.
Open Shelving
Open shelving is a popular trend in kitchen design and is also a great way to create a beachy look. Instead of traditional upper cabinets, consider installing open shelves to display your favorite beach-themed decor, such as seashells, starfish, or beach-themed artwork. This will give your kitchen a casual, laid-back vibe and make it feel like a beach cottage.
Rustic Touches
Adding some rustic touches to your beach-themed kitchen can also create a relaxed and comfortable atmosphere. Consider using distressed wood or metal for light fixtures, cabinet hardware, or even a kitchen island. This will add some texture and warmth to your kitchen and give it a more lived-in feel.
Natural Light
Nothing says beach like natural light. If possible, maximize the natural light in your kitchen by removing heavy window treatments and using sheer or lightweight curtains instead. If you don't have a lot of natural light in your kitchen, consider installing skylights or adding additional lighting fixtures to brighten up the space.
Beach-Themed Accessories
Finally, don't forget to add some beach-themed accessories to your kitchen. This could include anything from seashell salt and pepper shakers to beach-themed dish towels. Adding these small touches can really tie the beachy look together and make your kitchen feel like a vacation spot all year long.
Designing a beach-themed kitchen is a great way to create a relaxed and comfortable space that feels like a vacation all year long. By using light colors, natural materials, open shelving, rustic touches, natural light, and beach-themed accessories, you can create a kitchen that is both functional and beautiful. At Moreno Granite, we offer a variety of kitchen design elements, including granite countertops, tile backsplashes, and cabinet refacing, to help you create your dream beach-themed kitchen. Contact us today to schedule a consultation.