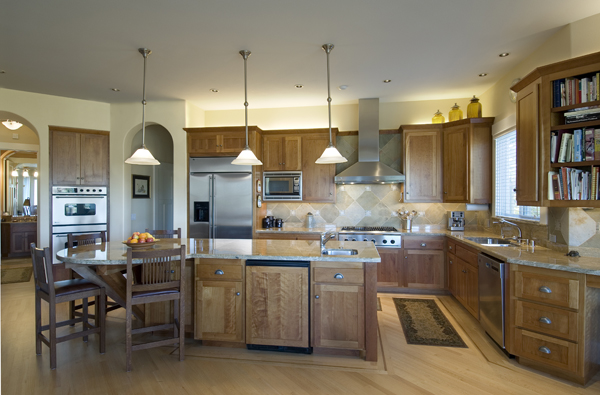 There is always so much to think about as the year draws to a close. You have most likely stayed very busy this year with one thing after another, finding fulfillment in all of your endeavors yet still swimming in your list of to-do's. There is never quite enough time in the day or money in the bank to do all that you had planned for the year.
With that in mind, you are probably already looking to the New Year around the corner and considering what needs to be done first. Of all the potential projects bouncing around in your head, why not consider pushing the remodeling of your kitchen to the top of the list?! Your kitchen, that room in your house where you and your family spend the majority of your time together, deserves a new look.
When choosing the countertop material for your new remodel, look no further than DFW's own Moreno Granite and Marble for a natural stone that will add durability and beauty to your new kitchen. With granite countertops, you are implementing a luxurious touch into your home. These countertops will allow you to enjoy preparing and cooking your meals on a surface that is easy to clean and maintain.
If you've considered installing granite countertops before but thought it was out of your price range, you might be surprised at how affordable and sensible this material can be. Moreno Granite and Marble can offer you a good price on a product that will last you for years and years to come. Call us today and get a free estimate for the project that we can join you in pursuing this next year!