Good countertops are essential for the at-home chef. Most do not withstand sharp knives and hot pans. However, picking a granite countertop is the best for spending lots of time in the kitchen. Here's why classy granite should always be chosen for cooking sessions.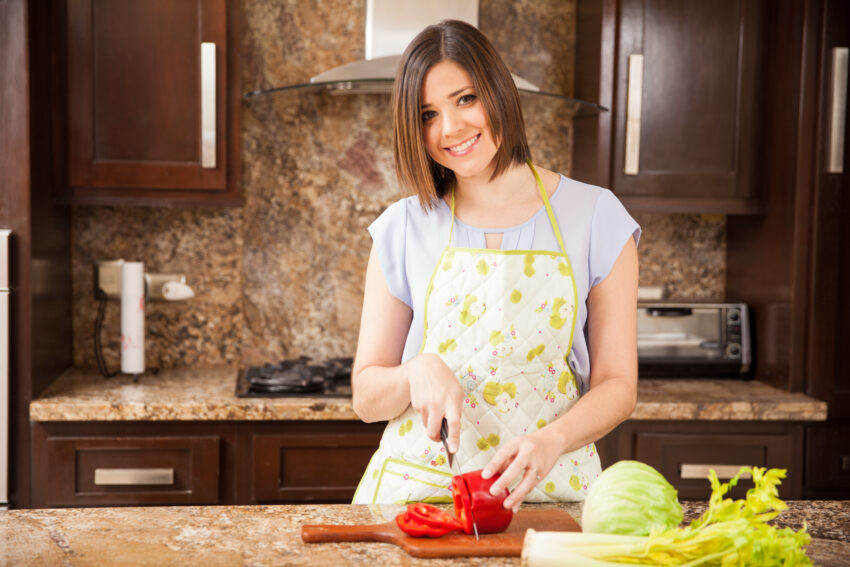 RESISTANT TO SCRATCHING
Granite is most known to be quite durable. Don't be afraid to accidentally drag your utensil across the surface. Sometimes, home chefs like to use the countertop as their cutting board. Granite holds up fine when selected as the place to chop vegetables and such. On the rare occasion of chipping, you can have your granite replaced.
NO WORRIES ABOUT HEAT DAMAGE
If cooking oil splashes or a pot is still hot on the bottom, it is okay to touch the granite. Usually, a countertop is damaged from constant exposure to sources of heat. Be glad to avoid this issue once you choose a granite countertop. Stains and burn marks can be a pain.
CLEANS WELL
Granite is not porous, so nothing gets stuck inside the beautiful material.  Any spillage will not harden. Use warm water and dish soap to fully wipe the granite down. This act of cleanliness should be accomplished a couple of times each day.
KEEPS BACTERIA FROM SPREADING
With regular cleaning between various ingredients, bacteria is kept at bay. Dealing with raw meat is not a problem with this solid surface. Just use an anti-bacterial cleaning agent afterward.
UNIQUE LOOKING SLABS
Natural granite comes in a wide variety of coloring, veining, and striking patterns. Look at large slabs of granite to completely decide on the style you like. A smaller sample does not show the directions a pattern could go.
If you're an at-home chef looking for the perfect countertop, contact Moreno Granite & Marble or call (972) 487-7987 to receive an estimate for your gorgeous granite countertop.