From ancient temples to museums, great estate houses to palaces, nothing says class and sophistication quite like custom stone countertops.  There's just something about natural stone such as marble, granite, or quartz that can set a space off.  No two stone patterns are ever alike, so immediately, you will see the results when it comes to making a place your very own.  Natural stone countertops gives a room a cleaner, sharper look, and can make all the difference when it comes to making your home shine.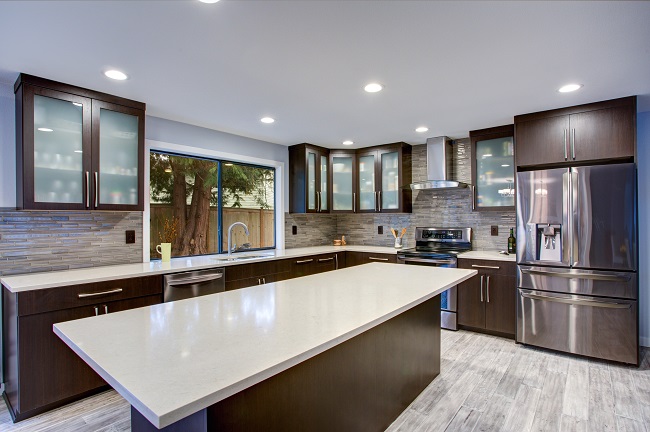 Our stone experts work with high-end clients with the attention to detail you can expect from quality craftsmanship of this caliber.   Stone fabricators allows you to choose from a vast assortment of stone slabs which ensure consistency of color, texture, and coverage for your home.  When working with something as varied as natural stone, it is often difficult to find matching stock depending on the size and area you need to cover.  With Moreno Granite & Marble, LLC. custom stone countertops, there are no surprises.  Careful measurement and consideration is used in conjunction with the availability of our stone slabs to make sure there won't be any breaks in continuity for your countertops.
Beginning with the professionalism that Moreno Granite & Marble, LLC. exhibits with every client, to the consideration of the needs of the space as well as the aesthetic purpose, once your countertop is finished, it will look every bit as much a work of art as a palace floor of Versailles or a great English estate house. Contact us to learn more about making your home a work of art.  Moreno Granite & Marble, LLC.  give you the control, from start to finish, in selecting your stone, working with design experts, and the quality assurance of expert stone workers that will really make things work the way you envision them!
Take your home to the next level with custom stone fabrication and installation today!