Several factors contribute to why stainless steel sinks are the best option for your home, including that stainless steel is one of the most durable materials available for kitchen sinks. It is safe to say that stainless steel is one of the excellent materials available for daily usage. Here are top five reasons to buy stainless steel sinks: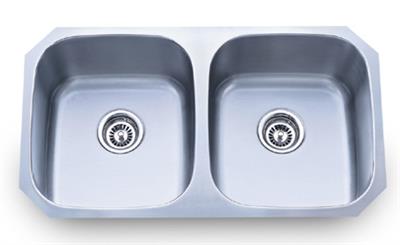 1. Durability
Stainless steel kitchen sinks are your best bet in terms of endurance and durability. Because of its rust resistance, you may be sure that it will not let you down. Stainless steel is naturally resistant to chipping, shattering, and premature wear because of its exceptional strength and hardness. If you want your kitchen sink to last a long time, go for stainless steel.
2. Style
Consider purchasing this product if you wish to use products that improve the aesthetics of your house and the surrounding area. It will add to the visual appeal of your property. Impress your guests with the appearance of your kitchen. It goes well with just about every color scheme or style in the kitchen. It may be used with almost any countertop material on the market today.
3. It is Easy to Clean and Maintain.
The cleanliness of a kitchen cannot be underestimated. Choosing a simple kitchen sink material to clean and maintain is essential. Furthermore, the absence of germs on the surface of stainless steel kitchen sinks makes them the finest choice for optimum sanitation.
4. Kitchen Sinks at a Low Price
Stainless steel is significantly less expensive than other materials like cast iron, granite, or porcelain, regardless of thickness or bowl form. Stainless steel's long life means that you will not have to replace it as often as you may with other materials.
5. Corrosion-Resistant
Stainless steel is immune to rust and corrosion, and it keeps its luster even after years of exposure to the elements. You may choose between smooth and mirror-like sheens when it comes to polishes.
It would help if you thought about getting a stainless steel sink for your house. The kitchen is an excellent place to keep them. To learn more about the advantages of a stainless steel kitchen sink, contact our stainless steel kitchen specialists. Contact us if you are looking for competent stainless steel sink designers and installation in your kitchen.