Renovating your bathroom can be exciting, particularly if you have always wanted to create a spa oasis at home. While you will have many decisions to make regarding your bathroom redesign, it is important that you take some time to consider what type of countertops you will want, as the countertops you choose could affect your bathroom's feel and style. A great option for any bathroom that you may want to consider would be granite countertops. To help you make this decision, here is a look at just a few of the benefits of choosing granite counters for your bathroom.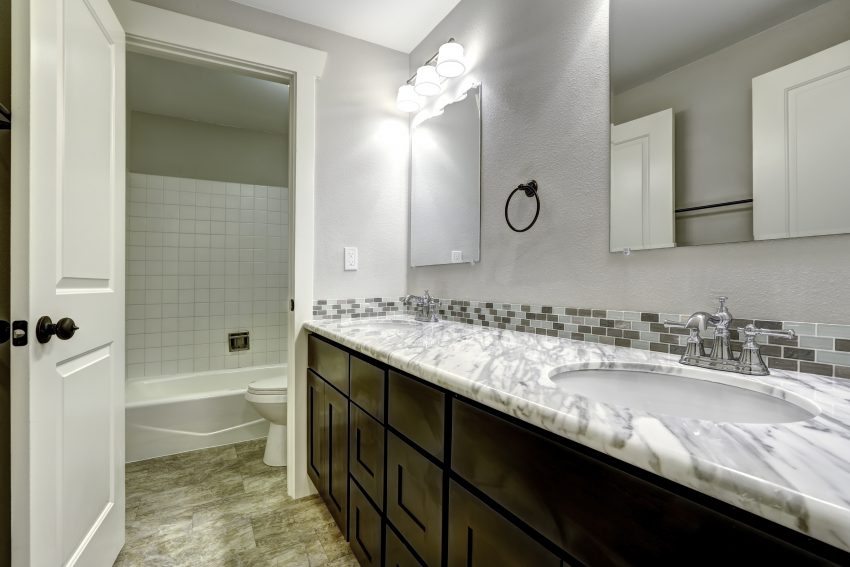 Granite is durable
A great reason to choose granite for your bathroom countertops is that this is an extremely durable material. The fact is that granite is extremely difficult to damage and it can withstand extreme heat, which can be important if you accidentally leave a hot curling iron on your counter. You also will not have to worry about water damage with granite counters. As long as you keep your granite clean and have it sealed as necessary, your countertops should look beautiful for years to come.
Granite Doesn't Stain
Another benefit of choosing granite countertops for your bathroom is that they are extremely difficult to stain. Particularly when sealed properly, granite resists staining much better than softer stones like marble. This can be helpful in a bathroom, as you will not have to worry about staining your countertops if you spill a chemical product like hair dye.
It Adds Value to a Home
Granite is also considered to be a luxurious option, which means that it can help to add value to your home. If you are concerned about resale value when renovating your bathroom, then granite is one of your best options. This is particularly true when renovating a master bathroom, as homebuyers will be looking for high-end finishes like granite countertops. With its beautiful colors and unique patterns, granite is the ultimate choice for a luxurious bathroom remodel.
Contact us to learn more about the benefits of choosing granite countertops for your bathroom remodel.