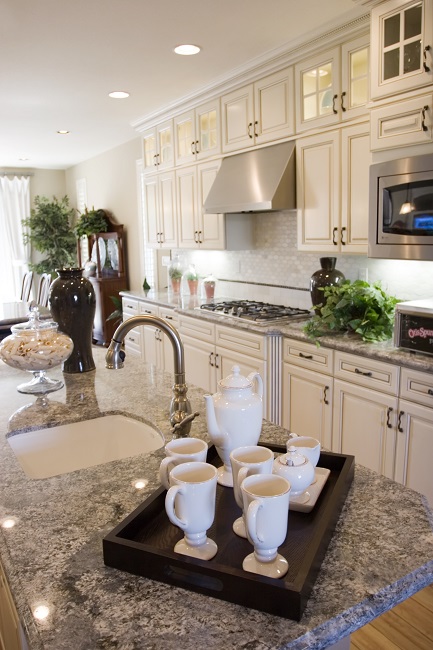 Are you finally ready to dig into that long awaited kitchen remodel? Maybe you've gotten all of your ducks in a row for new appliances and cabinetry, but you're still shopping for the perfect countertops. Well, we're here to urge you to look no further! The best choice in the DFW area for your countertop needs is standing by.
Moreno Granite and Marble is a highly sought after family owned and operated business serving the DFW Area. Our professionalism and expertise when it comes to natural stone countertops are hard to beat! Our many satisfied customers are scattered all across the metroplex and have been very pleased with our high caliber of service.
First off, one of our project managers will meet with you to discuss the project that you have in mind and to make suggestions as to how we can help enhance your remodeling plans. Our talented craftsmen will fabricate and install a series of stone pieces for your kitchen that will leave you amazed, and we will not walk away from the job until our customer is pleased.
Whether you have your eye on granite, marble, or another type of stone top, we know that we can help lead you to the perfect material to match the existing style and beauty of your home.
Give us a call today for your free estimate and let us jump in with you on this new project!