There's no reason to withhold beauty when it comes to your bathroom, right? Even though this is, most likely, the messiest room in your home, it should not be forgotten when it comes to remodeling projects. Whether it's for the occasional guest you have in your home or for your own enjoyment, installing a new luxurious granite countertop and accents in your bathroom is a must, and Moreno Granite and Marble is the best company for you!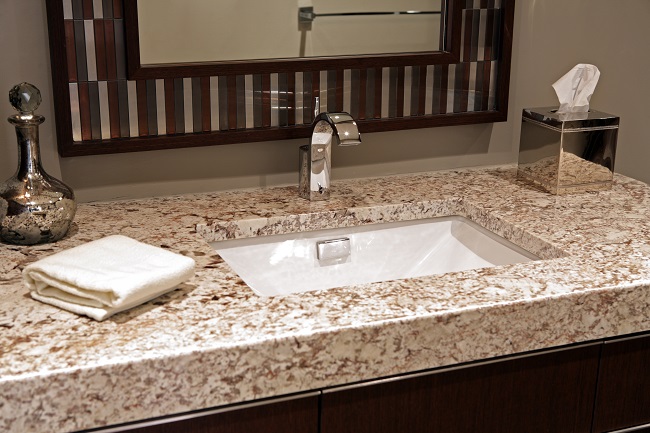 We are based in Garland, and we serve our many customers throughout the DFW metroplex with professionalism, skill, and years of experience. You will start the process by meeting with one of our project managers. This manager will see you through the entirety of your remodeling project to ensure your happiness with our process. We will take the new bathroom remodel you have in mind and shape it into something that is both beautiful and manageable within your budget.
Our expert level of design, fabrication, and installation makes us the best in the business. We will create a luxurious palace within your own home, a room which you will look forward to retreating to and showing off to others. Call us today to receive your free estimate get started on your exciting new granite project!