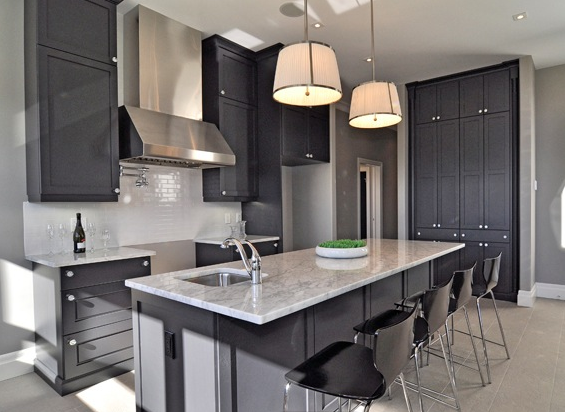 Ready for a little change around your house? Does your kitchen need a facelift or maybe a complete overhaul? When it comes to your remodel design, your countertops will play a big part. The materials you use will set the tone for the entire space, both in looks and in functionality.
Marble Countertops are a popular and lasting investment to make in your home. The brightness and the soft, organic feel of the stone have left many happy customers satisfied with their choice and anxious to spend time in their new space. There are different variations of marble, but, overall, this type of stone is highly resistant to scratches, cracks, and breakage.  Many who have made the switch to marble find that years and years of wear and tear have yet to leave a mark on their surfaces. Choosing a honed finish or polished finish and a topical seal or penetrating seal are among several choices that you will get to make in selecting the particular design you are shooting for.
Moreno Granite and Marble is here to get you started in bringing that dream you've got in mind to a reality in your home. We will walk with you through every step of the process and leave you a very satisfied customer. Call Moreno Granite & Marble today for your free estimate!