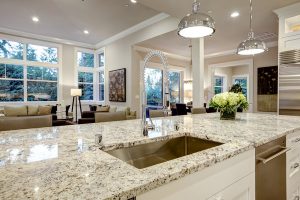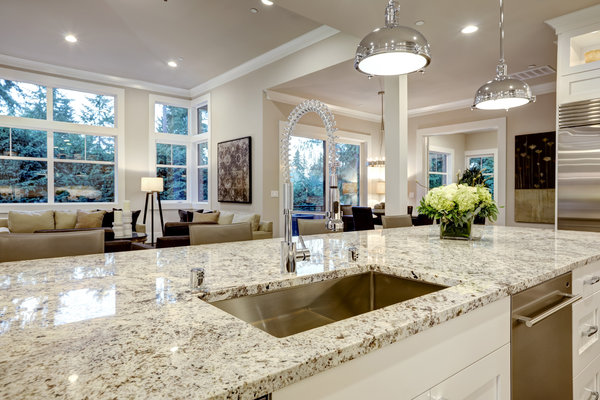 When it comes to your busy schedule, you need shortcuts rather than headaches. You need worry-free options around your home rather than products that create another hassle to be dealt with at the end of a long day. When it comes to choosing the right material for your new kitchen countertops, you need to think about what's both beautiful and easy.
Granite is one of the most popular counter surfaces among buyers because it fits that bill perfectly. Each slab is beautiful to behold and super easy to care for, and those elements are of great importance when it comes to your kitchen, the hub of your busy home. No one has the time to baby their countertops, yet they want their kitchen to look nice and tidy. Granite is the solution to such a predicament.
Because granite is made up of a densely packed crystalline structure, it has a very low porosity. Bacteria cannot seep in and hide within such a surface, so a simple mix of soap and water will do the trick when it comes to cleaning. How easy is that? No more buying a cabinet full of specific cleaning products and scrubbing until your elbow hurts.
In addition to being so easily cleaned, granite is also highly sought after because of its resistance to heat. You can pull your dinner out of the oven and set it directly onto the countertop. No more awkwardly stretching to reach a potholder or trivet to quickly throw down before setting down your hot dish. With the ease of this heat resistance paired with a surface that's so easy to clean, you'll not spend one moment regretting your choice to go with granite for your new countertops!