In Texas, we are starting to get a taste of those beautiful summer evenings around the corner. The temperatures are still fluctuating and thunderstorms keep invading, but we can catch a glimpse here and there of the lovely weather ahead. And with this change in seasons about to burst forth, what better time to start preparing your back patio for some serious action this summer?!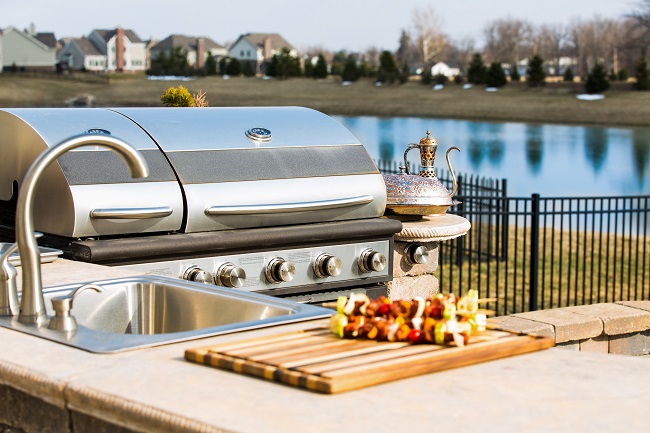 Patio furniture and the right appliances are important, but your outdoor kitchen would not be complete without a custom stone countertop. Space to prep your food and serve your guests is a vital piece of entertaining. You want a surface that will hold up to the test of time and the harsh weather conditions of an outdoor countertop.
Choosing granite for your outdoor kitchen will give you that durable surface that you need with a stylish look of luxury that will take your whole dining space to the next level. Whether you reserve your outdoor kitchen for block parties and large gatherings or use the space daily for leisurely family meals, a new, custom countertop will transform your backyard cooking experience.
Our team at Moreno Granite and Marble will take on your outdoor granite project and bring you a custom design that suits your exact needs. We will take the vision you have in mind and bring it to life through the process of fabrication and installation. Call us today for your free estimate!