When remodeling a kitchen or a bathroom, choosing new countertops should be one of the first steps that you take. Not only is choosing countertops one of the biggest decisions you will have to make, but it is also one of the most important as the countertops you choose can affect the design of the entire room and they can influence the rest of the decisions you make. Yet, with so many options on the market, how can you go about choosing the right countertops for your home? Here are a few tips for things that you should consider as you begin looking at countertops for your home.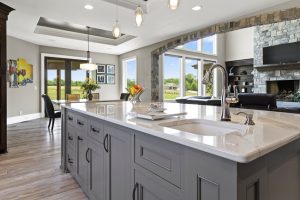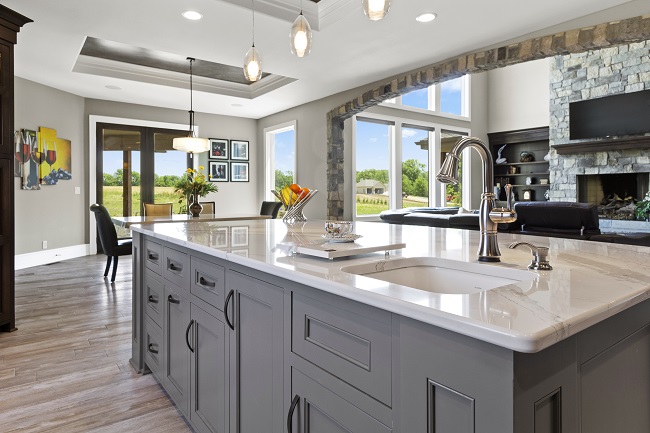 Consider Your Budget
The first thing that you should do when choosing new countertops is to make a budget for your entire remodel. Decide what is realistic for you to spend not only on the project as a whole, but you should also itemize where your budget will go including how much you want to spend on countertops. While countertops are an important investment, you do not want them to put your project over budget, which is why you need a countertop budget in mind before you start shopping.
How Much Maintenance Are You Willing to Do?
You should next consider how much maintenance you are willing to do on your new countertops, as different materials require varying amounts of maintenance. For instance, wood countertops, as well as some types of stone countertops, will need to be sealed annually to preserve their finish. Additionally, some countertops are more porous than others, making them easier to stain, and causing them to require special cleaning and maintenance. One of the reasons granite countertops are so popular is that they require barely any maintenance; you can simply wash them with a mild detergent to keep them looking clean and new.
Look at The Entire Slab Before Buying
If you are considering a natural stone countertop for your home, it is critical that you go look at full slabs before making a decision. While it can be easy to bring home a variety of samples and make a decision based off of those pieces, samples may not represent the true color and pattern in the larger piece of stone. Going and picking a slab for yourself will ensure that you are not surprised the day your counters are delivered.
Contact us for more tips on how you can go about choosing the right countertops for your kitchen or bathroom remodel.