If you are in the process of updating your kitchen and are in the market for new countertops, you may want to consider choosing quartz. Marble and granite are great options but quartz is quickly gaining popularity among homeowners. This gorgeous stone is beautiful, durable and easy to maintain. We have put together a list of the things that you need to know before choosing quartz as your countertop choice.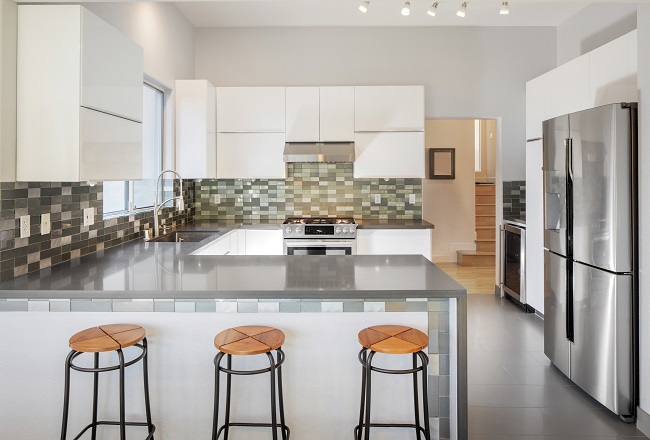 Durability
Quartz is non-porous which means it's extremely durable. It withstands stains, mold, and mildew which means it will not hold bacteria and makes it a breeze to clean.  Manufacturers engineer the stone to be extremely tolerant to higher heats but that doesn't mean you should put a scalding pan or pot directly onto the countertop without some type of barrier to protect, otherwise discoloration or cracking may occur from a thermal shock to the stone.
Price
The one downside to quartz is that it can be on the pricey side with the average cost around $70 to $100 per square foot. A kitchen that is medium in size can cost around a few thousand dollars so it is important to keep this in mind when setting your budget.
Nearly Endless Color Options
When it comes to choosing a color design that would look best in your kitchen, the options are nearly endless. Bring home some sample switches to compare to paint, decor, appliances and to see how it looks under your lighting. Looking online and at kitchen design centers is great but your  best bet is to look at the swatch in the environment where it will be placed.
When it comes time to choose the kitchen countertop that works best for your kitchen remodel, we are here to help. Contact us today and we will help you select the kitchen countertop of your dreams.