If you're considering a new shower surround, you may be wondering what type of material to choose. There are many options available, but one of the most popular choices is granite. Here are four reasons why you should consider granite for your shower surround: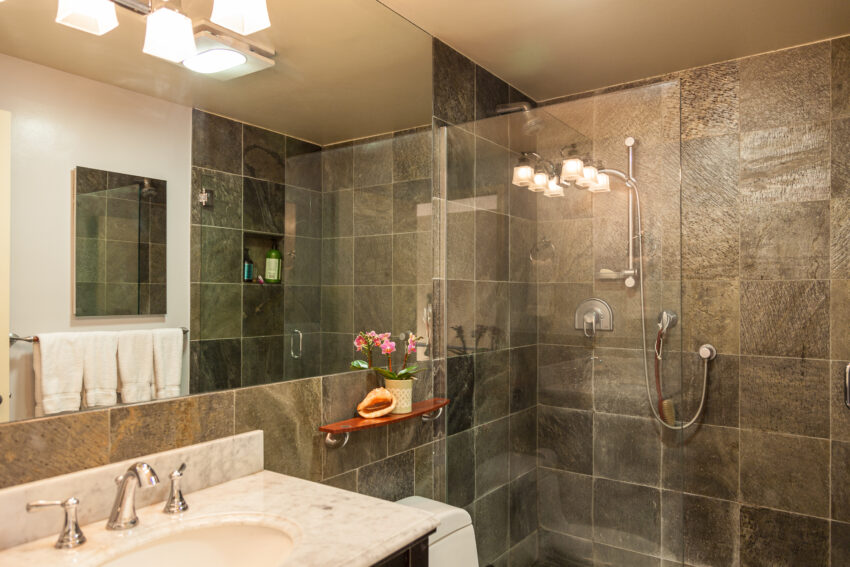 1. Granite is durable.
Your shower sees a lot of use, so you want a material that can withstand heavy use. Granite is an extremely durable material that won't scratch, chip, or stain. It is resistant to scratches, stains, and heat, making it an ideal material for a shower , as it will withstand the daily use and abuse that a shower receives.
2. Granite is very easy to clean.
Once your granite shower surround is installed, you won't have to do much to keep it looking good. A quick wipe down with a damp cloth is all it takes to keep your granite shower surround clean.
3. Granite is beautiful.
Granite comes in a wide variety of colors and patterns, so you're sure to find a look that you love. Plus, granite's natural beauty means that your shower surround will look great for years to come.
4. Granite is a good investment.
Granite is a wise investment that will last for many years, so you won't have to replace it like you would with other materials. It is a bit more expensive than some other shower surround materials, but it's worth the investment.
 5. Granite is low maintenance. 
Once installed, there is no need to seal or polish it. Just enjoy the beauty and durability of this amazing material.
Conclusion
Granite's durability and beauty will make your shower the envy of your neighborhood – and add value to your home. If you're looking for a shower surround material that is beautiful, durable, and low maintenance, granite is a great choice. Moreno Granite & Marble has a wide selection of granite colors and patterns, so you're sure to find the perfect look for your home. Contact us for more information.