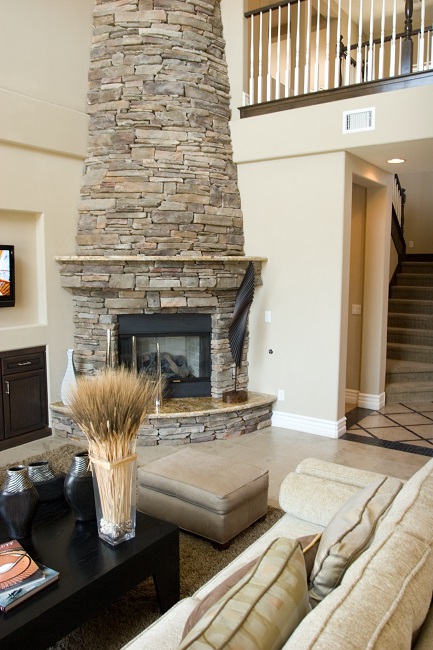 As colder weather approaches and long evenings are spent inside of our homes, we long to curl up in front of a cozy fire and unwind from a long day. Our fireplace is typically the focal point of our living area, especially in the fall and winter months. Conversations gravitate in its direction, and it stays festively covered with holiday décor. Have you ever considered a stone fireplace mantle?
Since this beloved spot in your home is so popular throughout the holiday season, why not upgrade your fireplace to the next level? A natural stone mantle is a perfect touch to bring a rustic elegance to your living room or bedroom. Stone surfaces are a unique choice because every slab carries an original design, a natural coloring, and pattern all its own. That kind of beauty with the promise of a lasting durability is the perfect combination for a fireplace that will capture the attention of all your holiday guests.
If you're interested in incorporating stonework into your home but unsure of where to start, then you've stumbled upon the perfect option! Moreno Granite and Marble proudly serves the Dallas area by providing superior quality work with genuine customer service. Our team works with each of our clients to discover what it is exactly that they are envisioning for their home and then to execute, fabricate, and install the stone masterpiece that you have designed.
Give us a call today to discuss your fireplace project and how we can help!