If you are looking to upgrade your kitchen with new countertops, you will have a variety of natural stones to pick from such as granite and marble; however, an option you may not have considered that is growing in popularity is soapstone countertops. Soapstone provides a variety of benefits over other natural stone countertops due to its milky appearance and rustic charm. If you are in the process of remodeling your kitchen, here are just a few of the reasons you should consider soapstone countertops.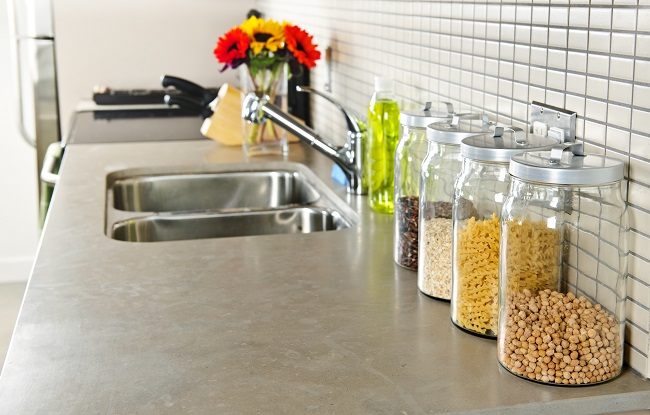 A Non-Porous Surface
One of the benefits soapstone provides over other types of countertops is that soapstone is a non-porous surface. This means that you will not have to worry about germs and bacteria invading, and multiplying within, your countertops, which will help to keep your kitchen as clean and healthy as possible. Additionally, since soapstone is non-porous, this also means that it is fairly impervious to staining as liquids will not penetrate its surface. This means that you will not have to worry about that spilled glass of red wine leaving a mark on your beautiful counters.
Easy to Maintain
Not only are soapstone countertops difficult to stain, but they are actually incredibly easy to maintain due to their durability. In fact, soapstone countertops are so durable that, unlike other stone countertops, soapstone does not need to be sealed. You could even set a hot pan on a soapstone countertop and it would not cause damage. All you have to do to keep a soapstone countertop clean is to wipe it down with a damp rag and an approved cleaner.
A Unique Appearance
One of the reasons soapstone is used in so many kitchens is due to its unique appearance. Soapstone comes in a variety of patterns, grains, and colors. Each slab is completely unique, with some having a solid color and others having unique patterns and designs. No matter what slab you choose, your countertops will be unique to your home.
These are just a few of the reasons why soapstone has become a popular option for kitchen countertops. Contact us to learn more about the benefits of choosing a natural soapstone counter.