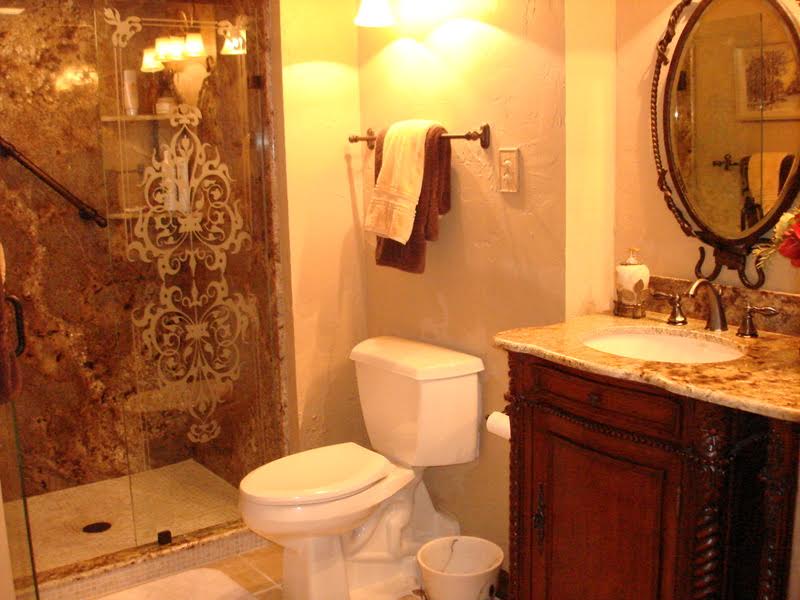 Who says granite and marble have to stop in the kitchen? How often does your kitchen get a new makeover and new gadgets while your bathroom is being forgotten and showing it's outdated age? It's time to remind your bathroom what the rest of your home looks like and give it that remodel it deserves!
How often do you decorate and tidy up your home for your guests? You're proud to show off all of your hard work and bring attention to updates that you made here or the new fixtures installed there. But, oftentimes, we forget that our guests will usually visit the bathroom during their time in our home, and it is usually the space that finds itself more toward the bottom of our to-do list when it's time to spruce things up.
So, whether you're doing it to suit your own tastes or wanting to 'wow' your guests, why not get started designing some changes? Maybe you want a new marble countertop or to install a natural stone shower or tub. Moreno Granite and Marble has the expertise needed to create the space you have in mind, utilizing precise tools and machinery to form edging that fits your existing furniture and fixtures. Give us a call today and let's get started with your free estimate as we work to make your bathroom the luxurious, tranquil space that you need!