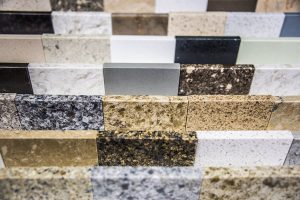 The color of your natural stone counters will come to define the entire kitchen and dining space in your home. If you go with a color that doesn't mesh well with your choice of appliances, then the whole design scheme is thrown off. If you decide on a color that is too dark when you were going for a cooler, lighter vibe, then the end goal that you had in mind will never be reached. That said, it is wise to seek an expert's opinion from the very beginning stage of planning.
There are many more choices and decisions related to building or renovating a home than most people realize. You are constantly being met with the need to pick a color or style, and it's difficult and detrimental to make quick decisions if you're flying blind. At Moreno Granite and Marble, our talented team of experts have worked alongside many customers who have dreamed up their ideal kitchen and need advice on how to make that dream become a reality.
When it comes to the countertops in your new kitchen, there are decisions regarding material, pattern, color, detail, and more. Our project managers work so closely with each of our clients that we are able to anticipate which slab of natural stone is best for them based on prior conversations. We can quickly and easily guide you to the best possible contenders based on your stylistic preferences and desired intentions for your cooking and dining space.
Call us today at 972.487.7987 to discuss the color and details of your new countertop project. We can't wait to jump in and help make your dreams come to life!