Getting new countertops is one of the most exciting aspects of any kitchen or bathroom remodel, as new counters can completely change the look and functionality of an entire room. However, considering high-quality countertops represent a significant investment, you are not alone if you are considering installing your own countertops in order to save money. However, DIY countertop installation can pose a variety of risks and challenges for inexperienced installers. If you are in the process of a kitchen or bathroom remodel, here are just a few of the reasons why you should consider professional countertop installation.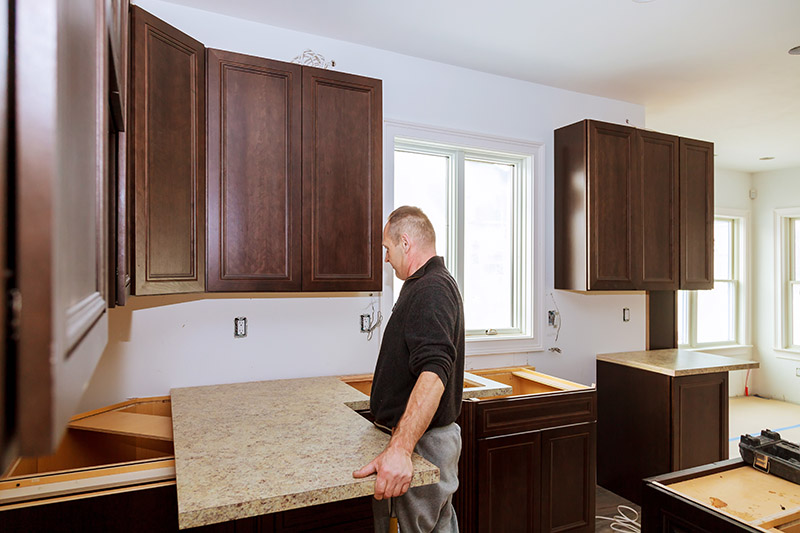 Protected Against Accidents
Installing countertops is no easy task and can come with a certain level of risk, especially when dealing with expensive/fragile materials such as certain stone countertops. If you do not know what you are doing, you may end up damaging your new countertops during the installation, and you could also end up injuring yourself during the process.
However, not only does hiring a professional countertop installer help to mitigate these risks, as a qualified installer will have the experience required to help you avoid such accidents, but also, professional installers are insured in the event of an accident. A qualified countertop installer will have the proper liability insurance to ensure that you are covered in the event that any damages or injuries occur during your countertop installation.
Experience Matters
Not only can working with an experienced countertop installer help to prevent any potential accidents during the installation process, but it also ensures that the job is done right the first time. The fact is that countertop installation is often a more complex process than homeowners are expecting, and if you do not know what you are doing you may make a costly mistake. Installing your countertops improperly can leave you with countertops that are not level and have incorrect grout lines. This can lead to a variety of maintenance issues over the life of your countertops, potentially necessitating costly repairs.
While installing your new countertops yourself may seem like a good way to save money, it can end up costing you more money in the long-run. Contact us to learn more about the reasons why it is critical that you have your countertops professionally installed during a bathroom or kitchen remodel.