Are you tired of your existing kitchen? Is it in need of a makeover? A kitchen installation can give this area of your home the new look that it truly deserves.
When getting started with kitchen installations, most homeowners tend to overlook the importance of kitchen countertops.
Countertops are the surfaces where you will prepare meals, place your items and even eat your meals when you're in a hurry. As a result, having a nice looking countertop can go a long way towards improving the look of your new kitchen. Here are several countertop choices that you can't go wrong selecting.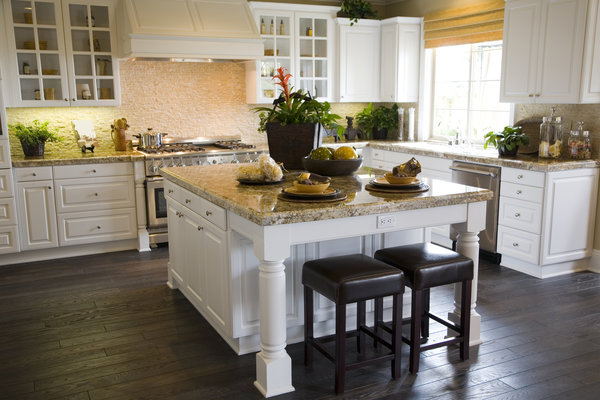 Granite Countertops
Granite countertops are made from natural stone. As a result, granite contains many different colors and veining patterns because of how it is naturally made. Granite countertops can give your kitchen an authentic and flexible look that can match many different styles.
The veining patterns almost seem endless, and they form aesthetically appealing kitchen countertops. Granite is also very durable and can resist many of the chips and scratches that are likely to happen in the kitchen on a daily basis. This durability also makes granite quite easy to maintain.
Marble Countertops
Another great option for your kitchen installations is marble countertops. Marble is also a natural stone that offers an authentic feel to your kitchen. Each marble slab has a unique veining and color pattern, giving a touch of sophistication to your kitchen.
Marble countertops are known for their heat resistance, making them perfect for setting hot items on after baking or frying. When properly cared for, they can also be incredibly durable.
Another hidden benefit of marble is that it serves as an ideal surface for preparing dough. It is cool, smooth and does not stick to the dough, making it a great solution for prepping your pies, bread and other comestibles.
Quartz Countertops
Quartz is another good material to consider for your kitchen countertops. Quartz is a combination of 95% natural stone and 5% binder or resins that are added during the manufacturing process. Manufacturing also allows for the addition of many different stains and colors. The result is an endless choice of colors for your new kitchen countertops.
Quartz is a good material to consider for countertop kitchen installations because it is durable, highly customizable, and does not need to be sealed regularly against stains and spills.
Whatever choice you make for your kitchen countertops, contact us at Moreno Granite for the perfect countertops and installation.