An outdoor kitchen is one of the most effective ways to transform your home as well as the way you entertain. If you're making dinner for friends and family, having an outdoor kitchen can help you prepare your food without camping out away from the action.
When designing a kitchen, it's crucial to make the right decision about the materials you will use on your countertops. Since your kitchen is exposed to all nature of elements, your countertops need to be long-lasting for the sake of a visually appealing and beautiful space.
If you are looking for the best material to use, granite is the perfect solution for your outdoor kitchen countertops.
Here are four reasons why granite is ideal for your outdoor kitchen: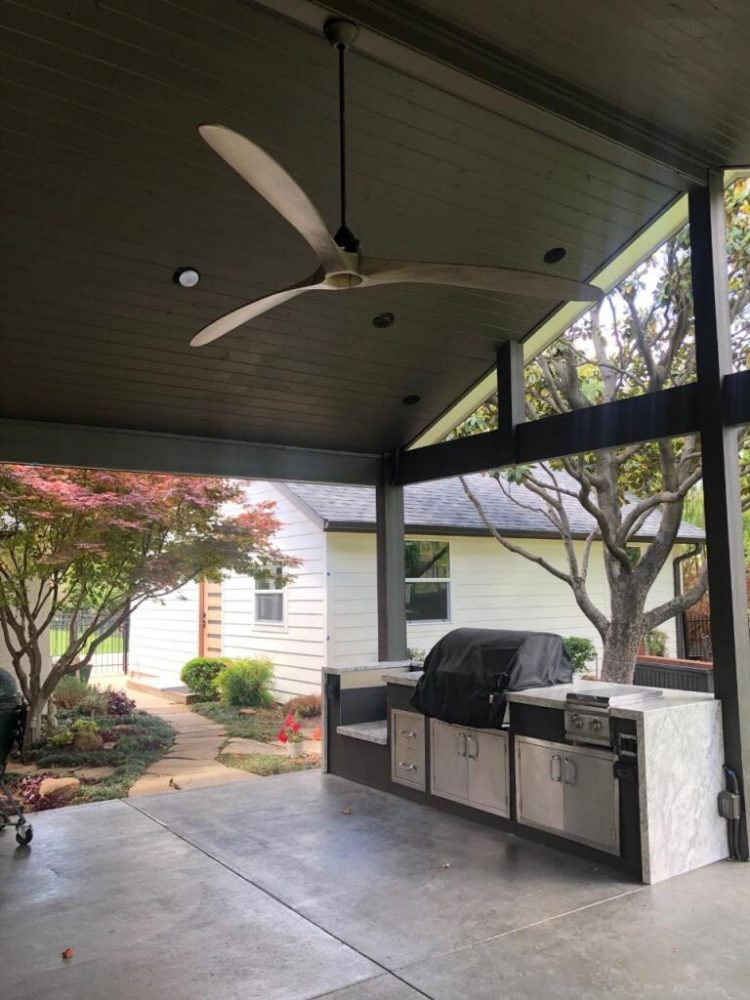 1.    It's Easy to Maintain
Granite remains sanitary and does not provide a host for harmful bacteria, making it safe to prepare and cook food. Maintaining the granite quality is relatively simple. It only needs the application of a sealer once a year. This sealer protects it from spillage or rain, which is bound to occur in your outdoor kitchen. And by selecting granite, you will experience an easy-to-maintain medium that will increase your home value.
2.    Granite is Durable and Tough
Granite is a hard rock. When properly installed, it will be the last countertop you ever need. It resists cracking, chipping, and scratching due to its hardness.
3.    It Can Withstand Exposure to Heat
Granite can maintain its structural integrity even when exposed to high temperatures. This is because granite is born out of extreme pressures and temperatures underneath Earth's crust. The outdoor kitchen will be exposed to heat, but granite countertops retain their form and beauty even when faced with heat exposure.
4.    Granite has a Beautiful Design
They have a unique medium such that each piece is different from the other. The swirls, specks, and patterns make up a unique design for that specific piece. Their style and design are limitless, since they can be formed into any size or shape. They have endless possibilities for customization and the opportunity to make a unique outdoor kitchen.
Bottom-Line
An outdoor kitchen is a beautiful addition to your home. By choosing granite countertops, you will enjoy a durable, elegant, and easy-to-maintain medium that will only enhance the value of your home.
If you're interested in adding granite to your new or existing outdoor kitchen, don't hesitate to contact us today. We'll be more than glad to help you!