Natural stone fabricators create countertops that are stylish backdrops for entertaining friends and family while offering a relaxing atmosphere to escape the world. Unusual veining and various mineral deposits provide unique, one of a kind countertops for homes and businesses. Granite is a naturally hard material with a low porosity. This reduces bacteria build up creating a healthier environment. The toughness of these stone surfaces makes them easy to care for and maintain for years to come.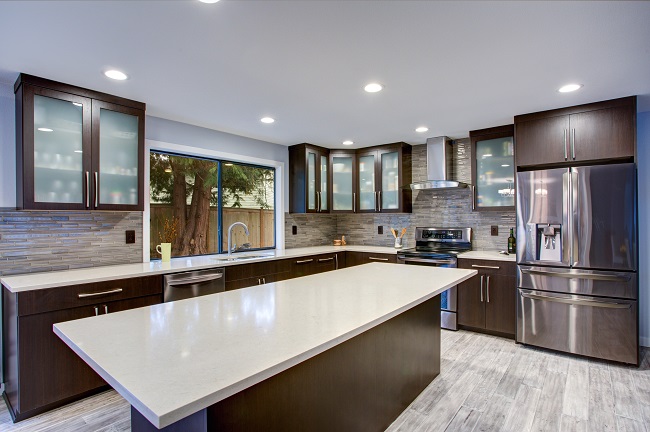 Quartz, marble, onyx, soapstone, and even travertine are popular materials used to make great countertops. They add value to your property and offer a personal touch to your kitchen or bath. Before cutting, experienced stonecutters inspect these materials in depth. This helps identify any dry spots, pitting, or weak seams within the stone. The countertop is cut to specifications using a template created specifically for the order.
Since the stone is cut to fit, there is an almost seamless appearance to the countertops and the sealants prevent moisture from building up in cracks and crevices. The smooth, glossy finish gives your space new life while increasing the level of comfort and luxury you're enjoying. These slabs are available in a wide range of colors, shades, and tints created by a naturally unique blending of the minerals involved making them a truly personal part of your home or business.
Many property owners consider natural stone to be a key selling or buying point in kitchens and baths. A little soap and water make them shine and an annual polishing keeps them looking like new. Routine care is relatively easy while they remain in style long past the time many other trends die out.
Contact Moreno Granite & Marble for a consultation and discover the perfect stone countertops. Relax in comfort, entertain friends, or enjoy your morning coffee while adding to the value of your investment with stylish, unique, natural stone countertops.